PHONE: 772.492.0383 E-Mail: MaisonBeachVB@gmail.com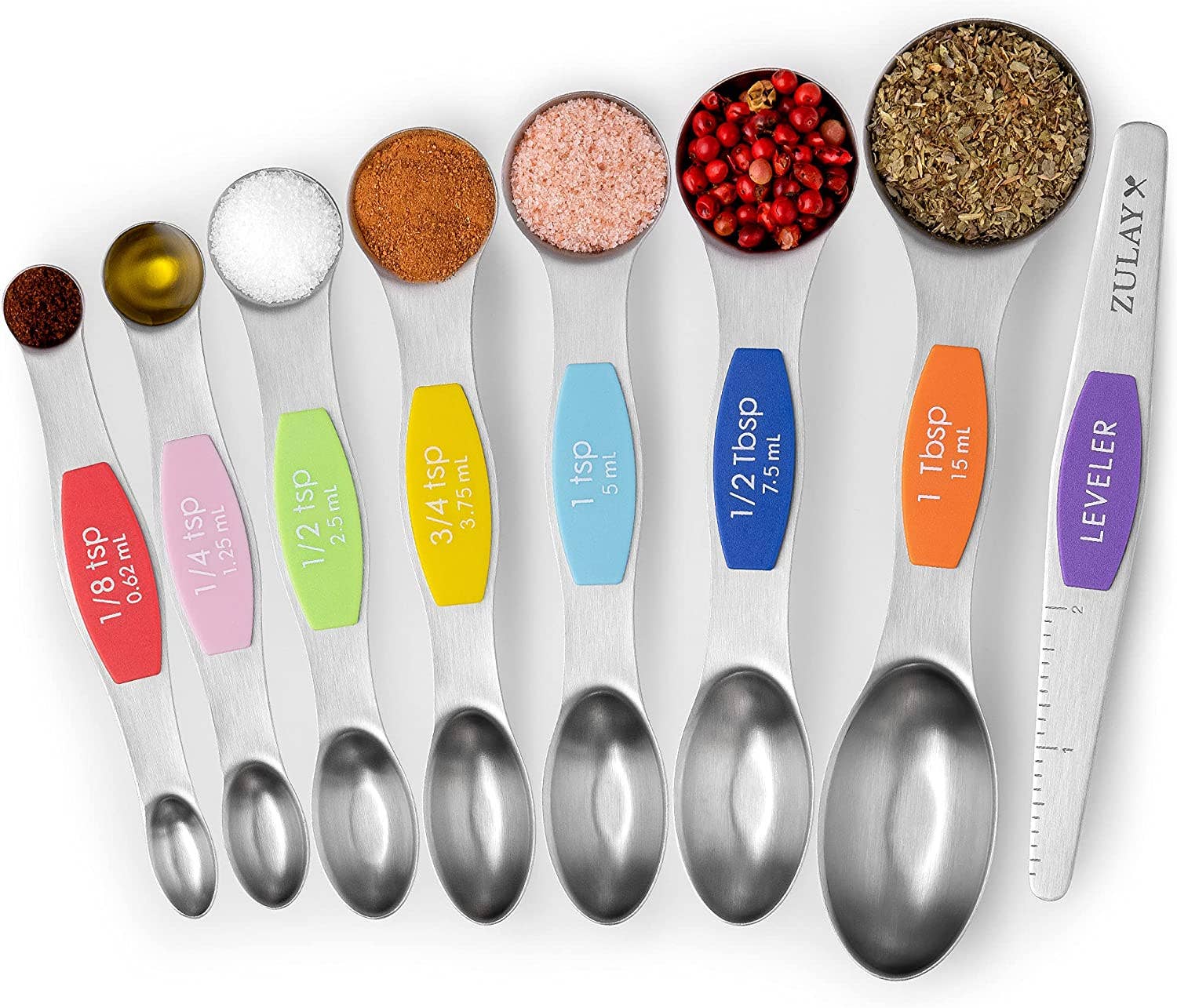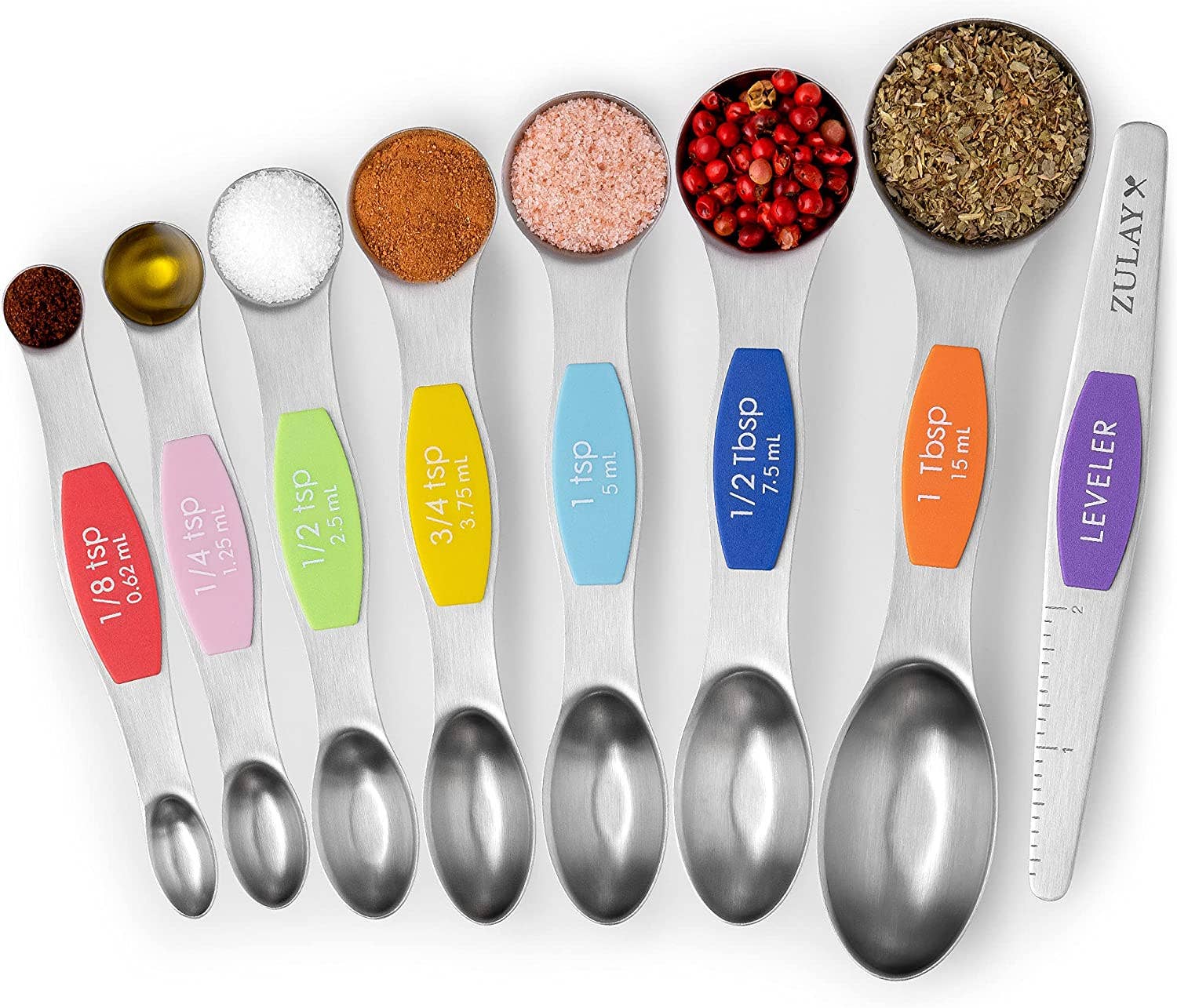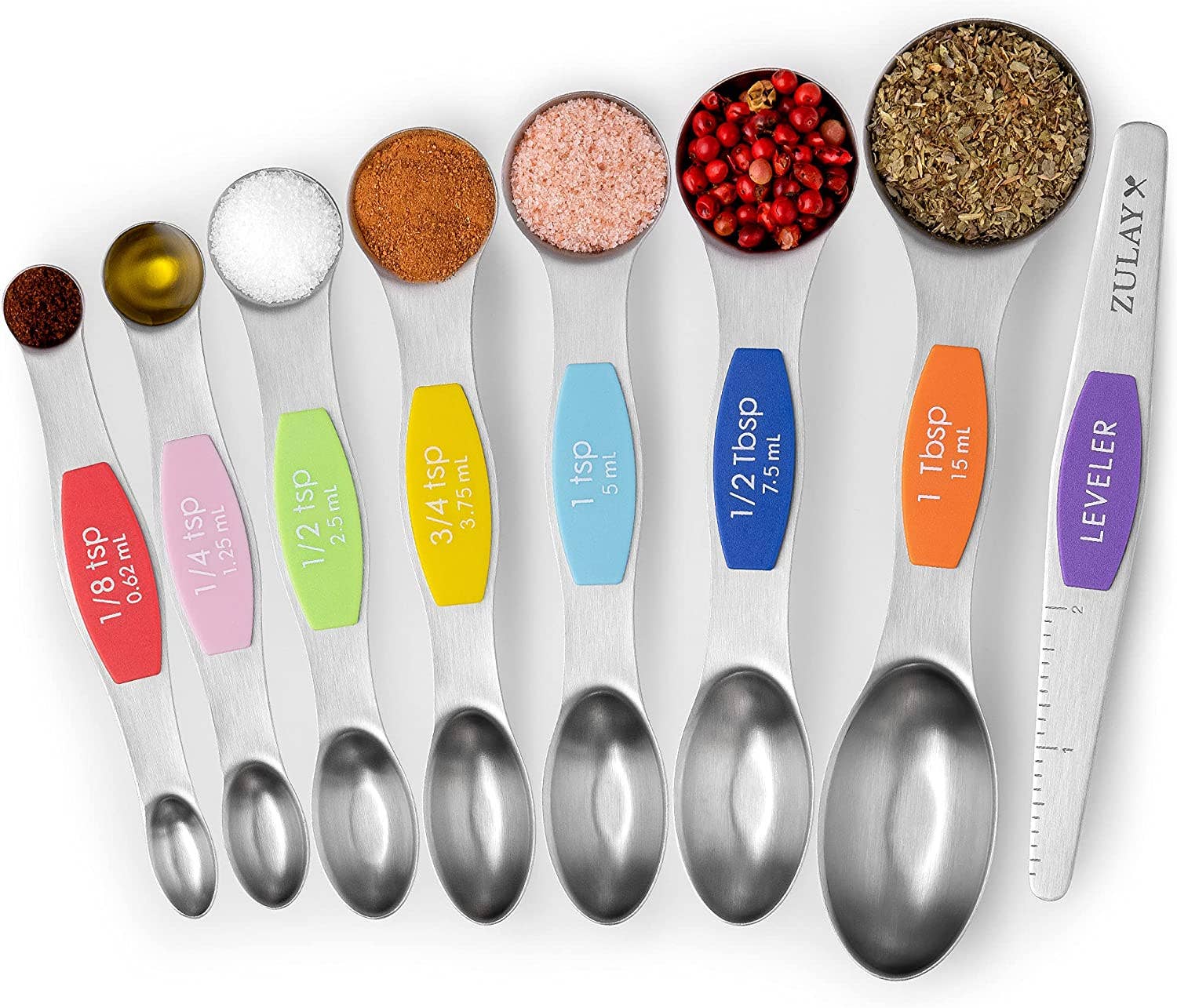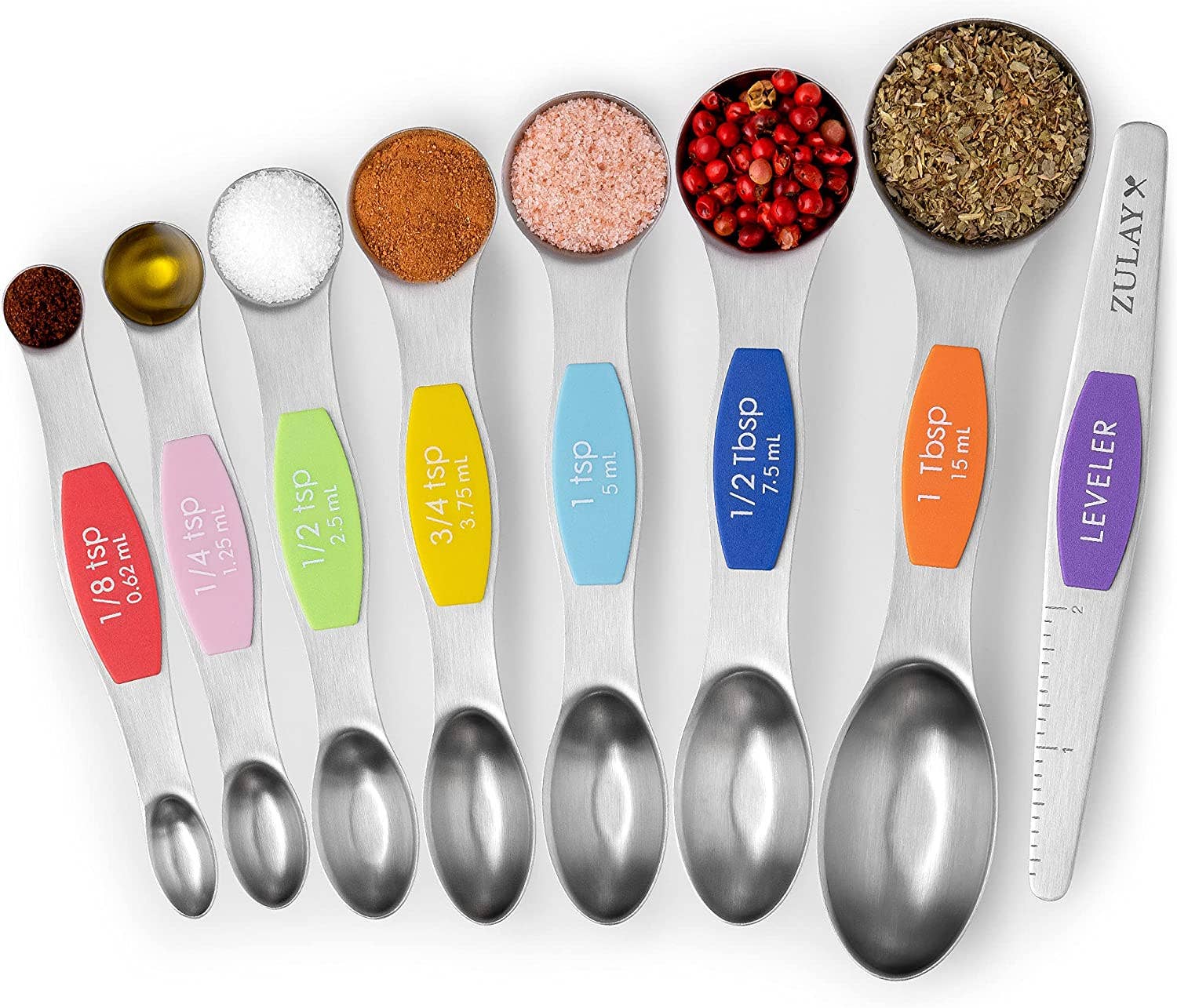 Stackable Magnetic Measuring Spoons Set of 7
Introducing our versatile and practical measuring spoon set, thoughtfully designed for your culinary convenience. This set includes seven double-headed spoons and a precision leveler, providing all the essential measurements you need in one compact package.
Robust and Long-lasting: Crafted with durability in mind, our spoons are labeled with large, clear, and permanent US metric measurement markings that will neither fade nor wear off over time.
Comprehensive Range of Sizes: Our set offers an array of measurements to cater to your every cooking and baking need. The sizes include 1/8 tsp, 1/4 tsp, 1/2 tsp, 3/4 tsp, 1 tsp, 1/2 Tbsp, and 1 Tbsp, along with the added convenience of a leveling tool.
Dual-Headed Design: These spoons feature an ingenious dual-headed design. On one side, an oval-headed shape with a slim profile is perfect for reaching into narrow jars to scoop dry ingredients. On the other side, a rounded head makes measuring liquid ingredients a breeze.
Consistency at its Core: Each spoon within this set has an identical measurement on its opposite side, ensuring utmost precision in your culinary endeavors.
Effortless Storage: The innovative magnetic design of our measuring spoons enables effortless and flexible storage options. Nest them together or stack them in a neat tower—the strong magnetic core allows you to place them on the surface of your refrigerator or any metal wall strip. This adaptability means you can store them in a way that suits your kitchen space and preferences.
Experience the ease and convenience of these magnetic measuring spoons that not only make cooking and baking more efficient but also elevate the organization of your kitchen. Say goodbye to searching for the right measuring utensil and welcome a more streamlined cooking experience today.