PHONE: 772.492.0383 E-Mail: MaisonBeachVB@gmail.com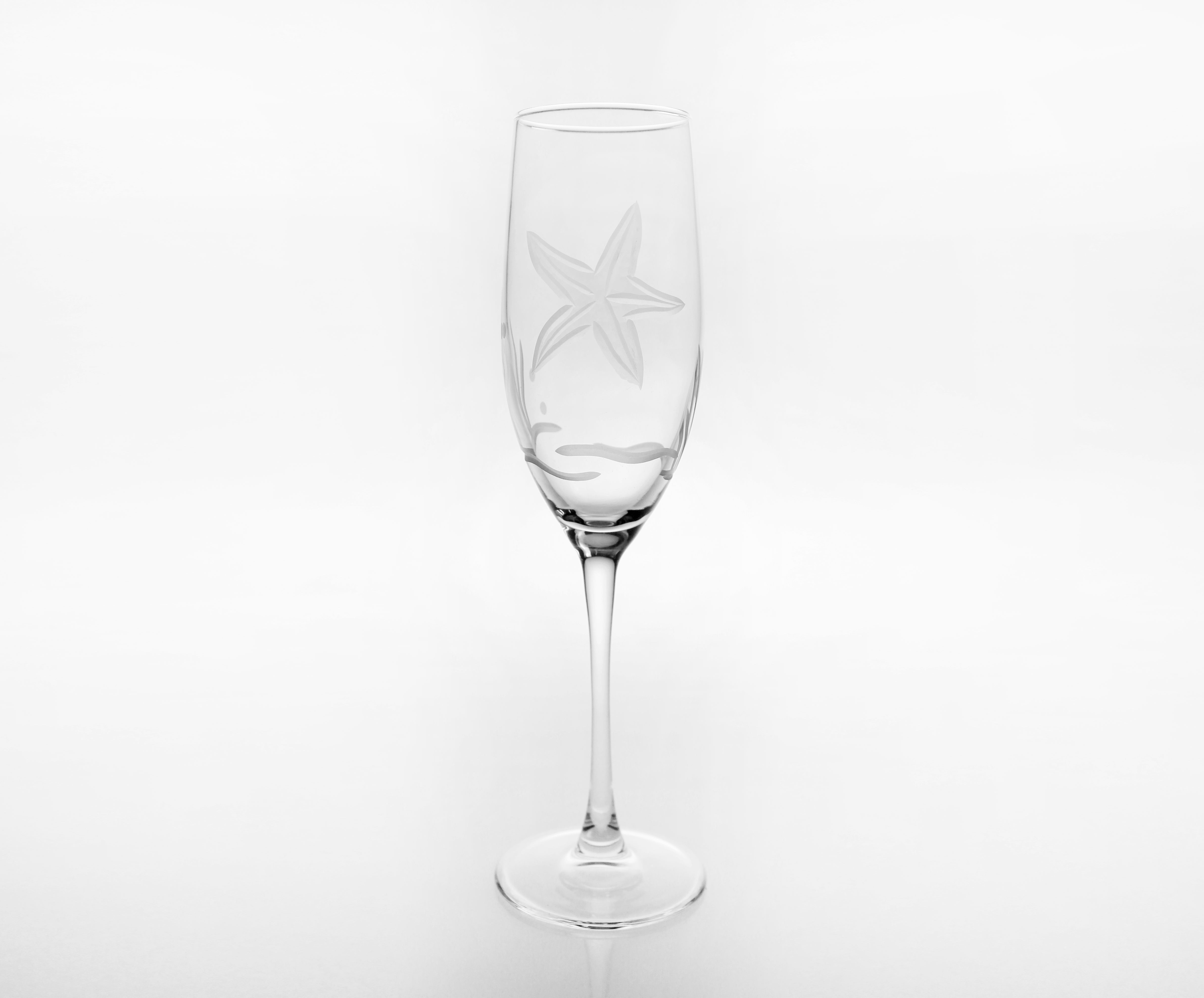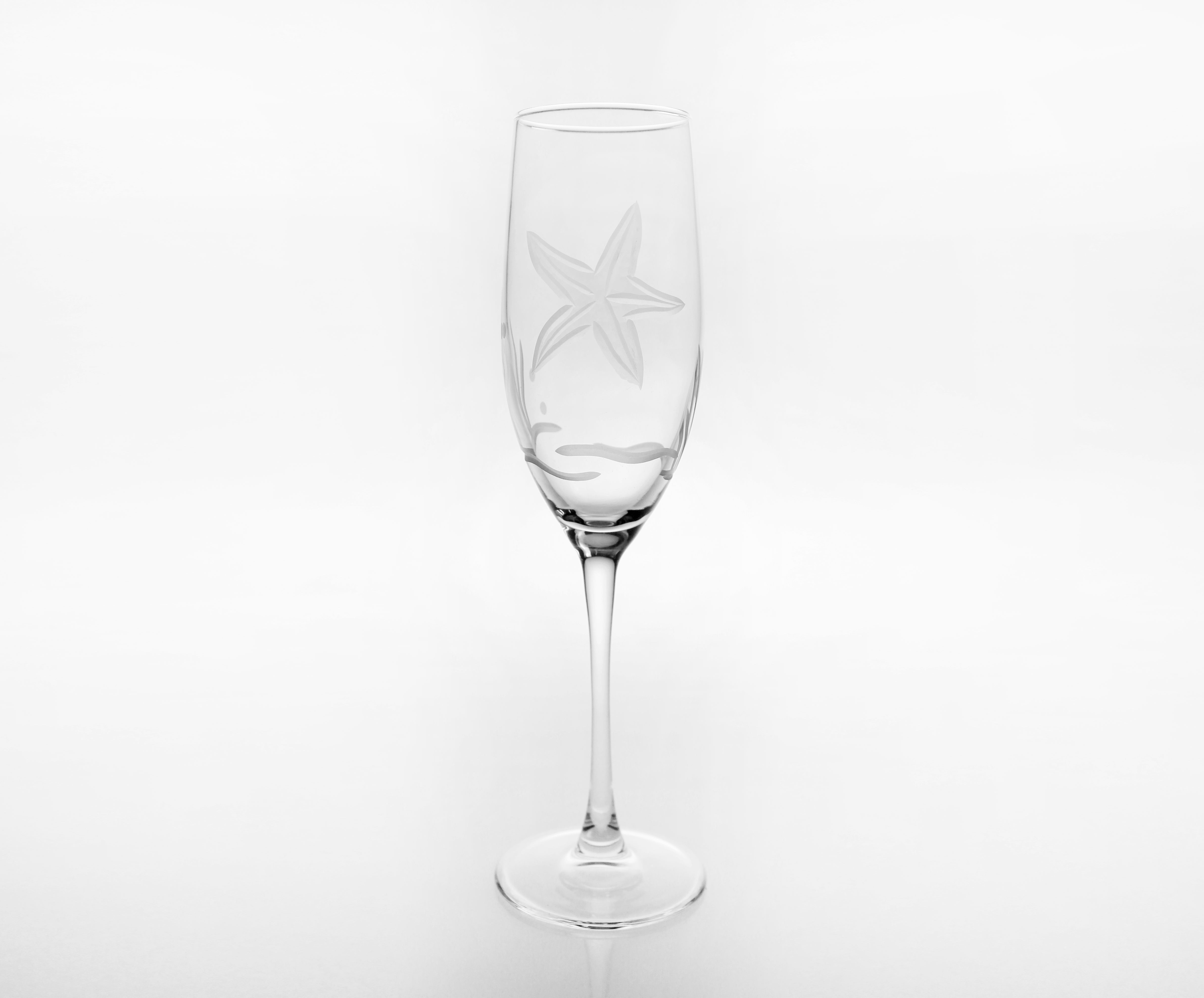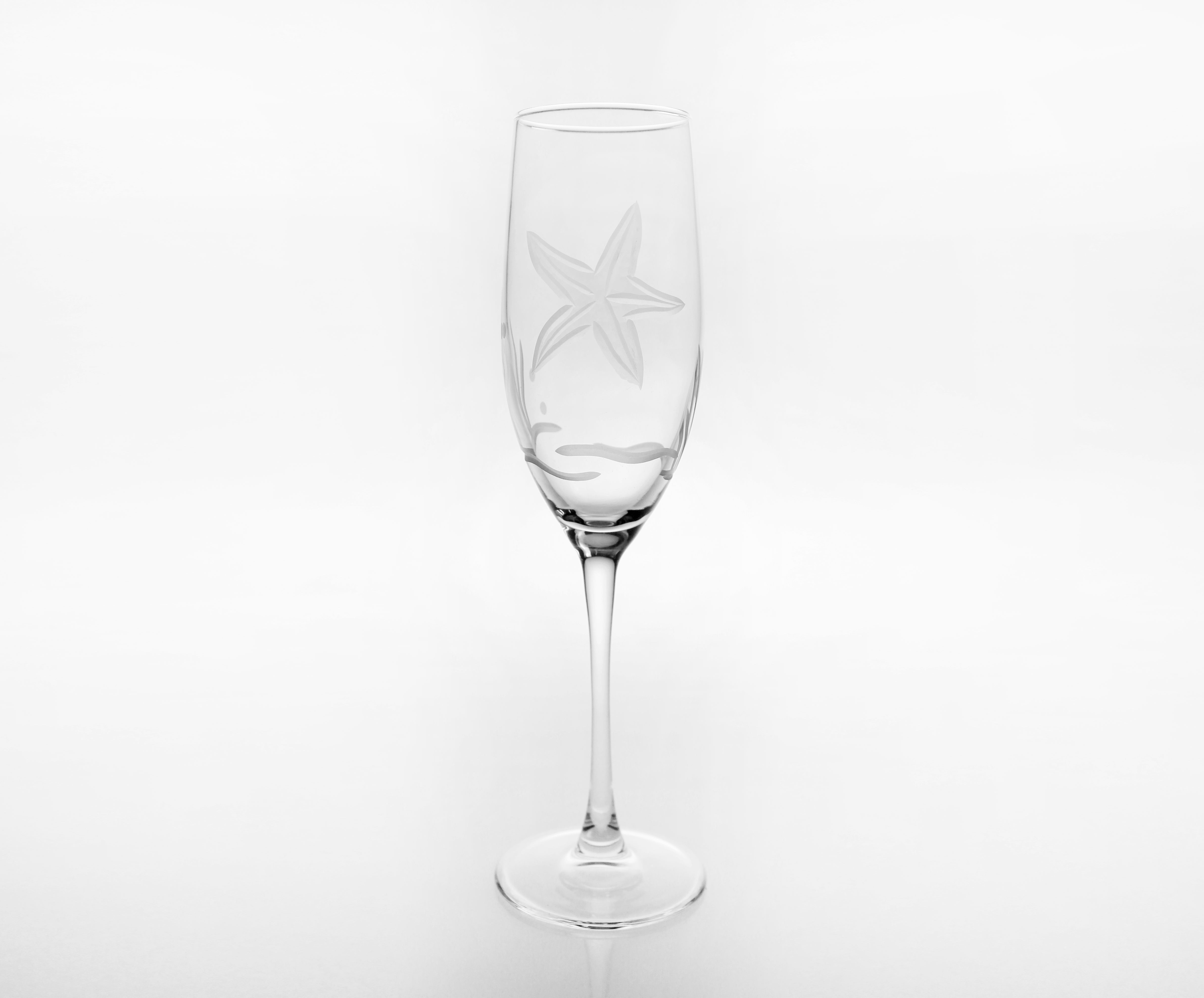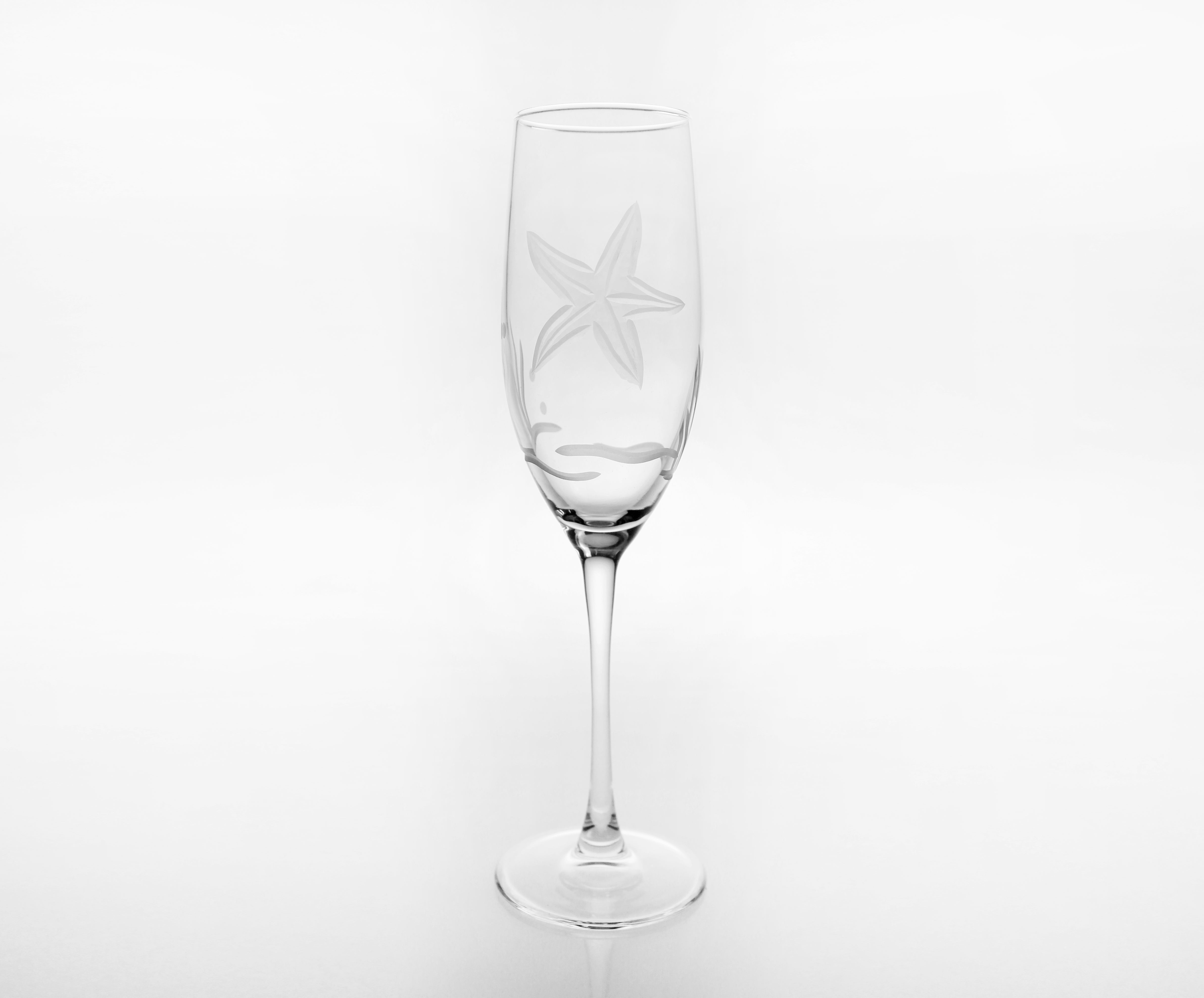 Starfish 8 oz. Champagne / Prosecco Flutes -Set of 4
Every celebration demands a toast! Nothing says "cheers" like our unique starfish decorated champagne flute. Each piece in the Starfish collection has subtle differences that unite the collection without mimicking the exact same design. Made of lead-free high quality glass. Diamond-wheel engraved, this unique glassware makes a wonderful addition to any joyful occasion!
• Dishwasher safe
• Manufactured in the USA
• Diamond-wheel engraved in the USA
• 8oz
• H: 9 1/2" 
• D: 2 3/4"