PHONE: 772.492.0383 E-Mail: MaisonBeachVB@gmail.com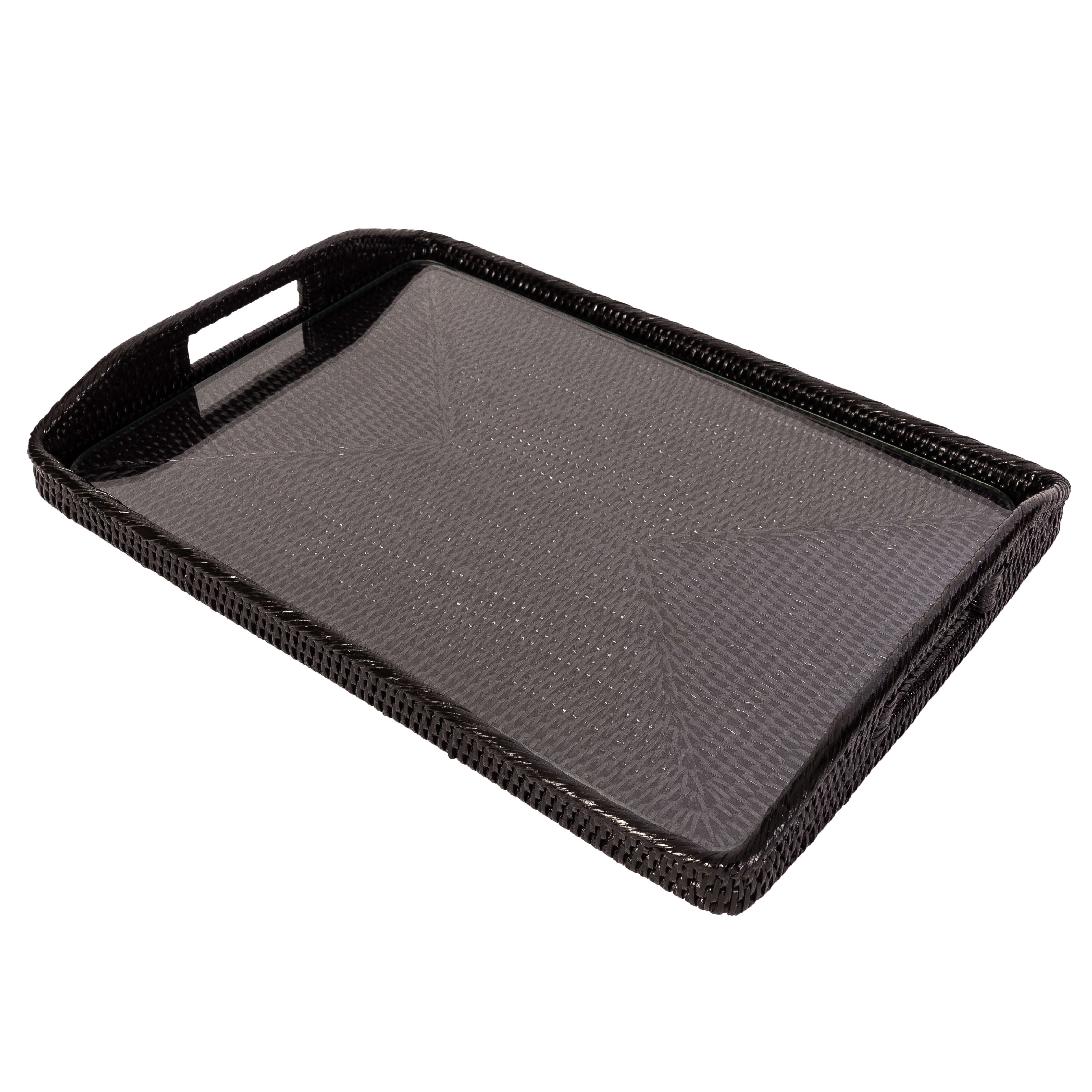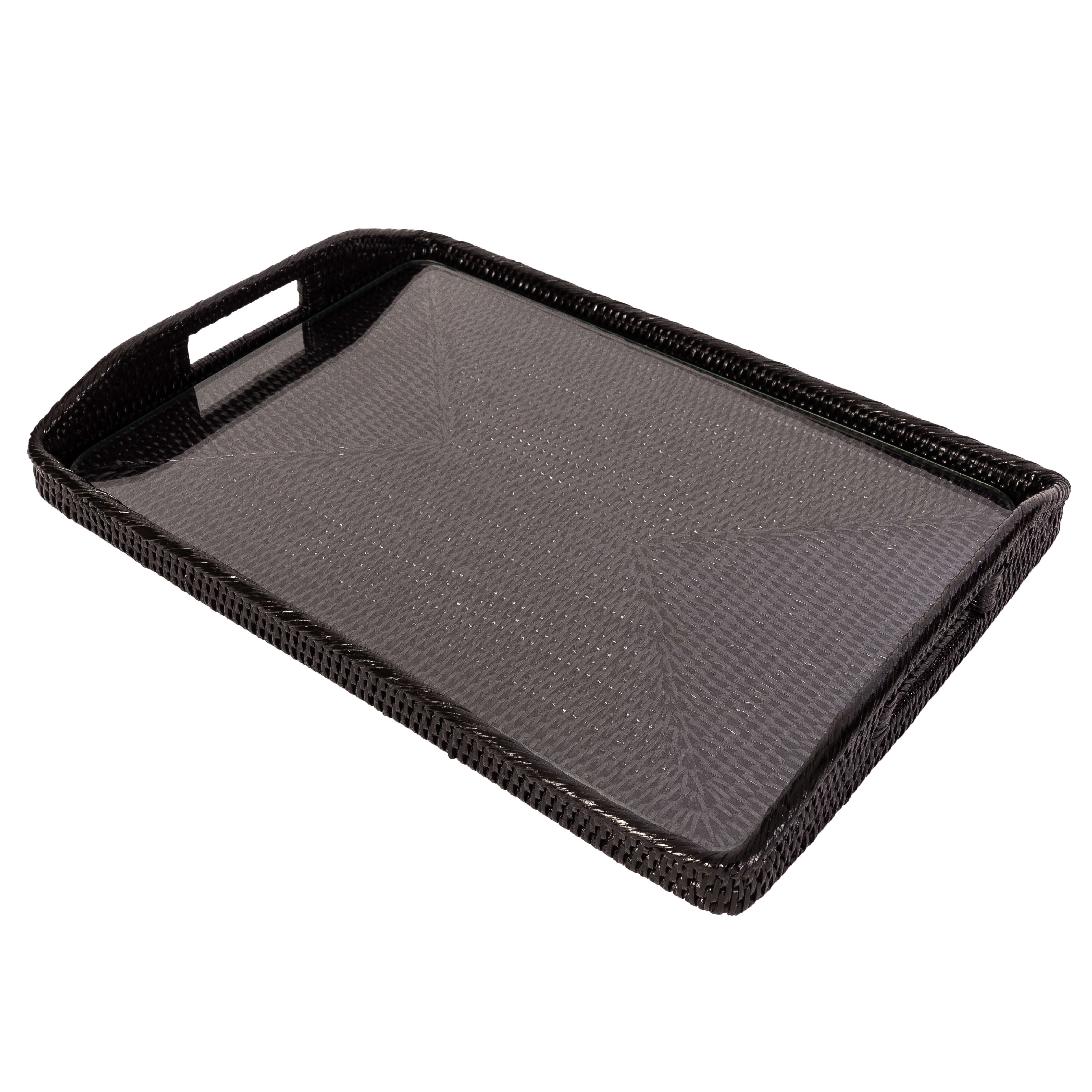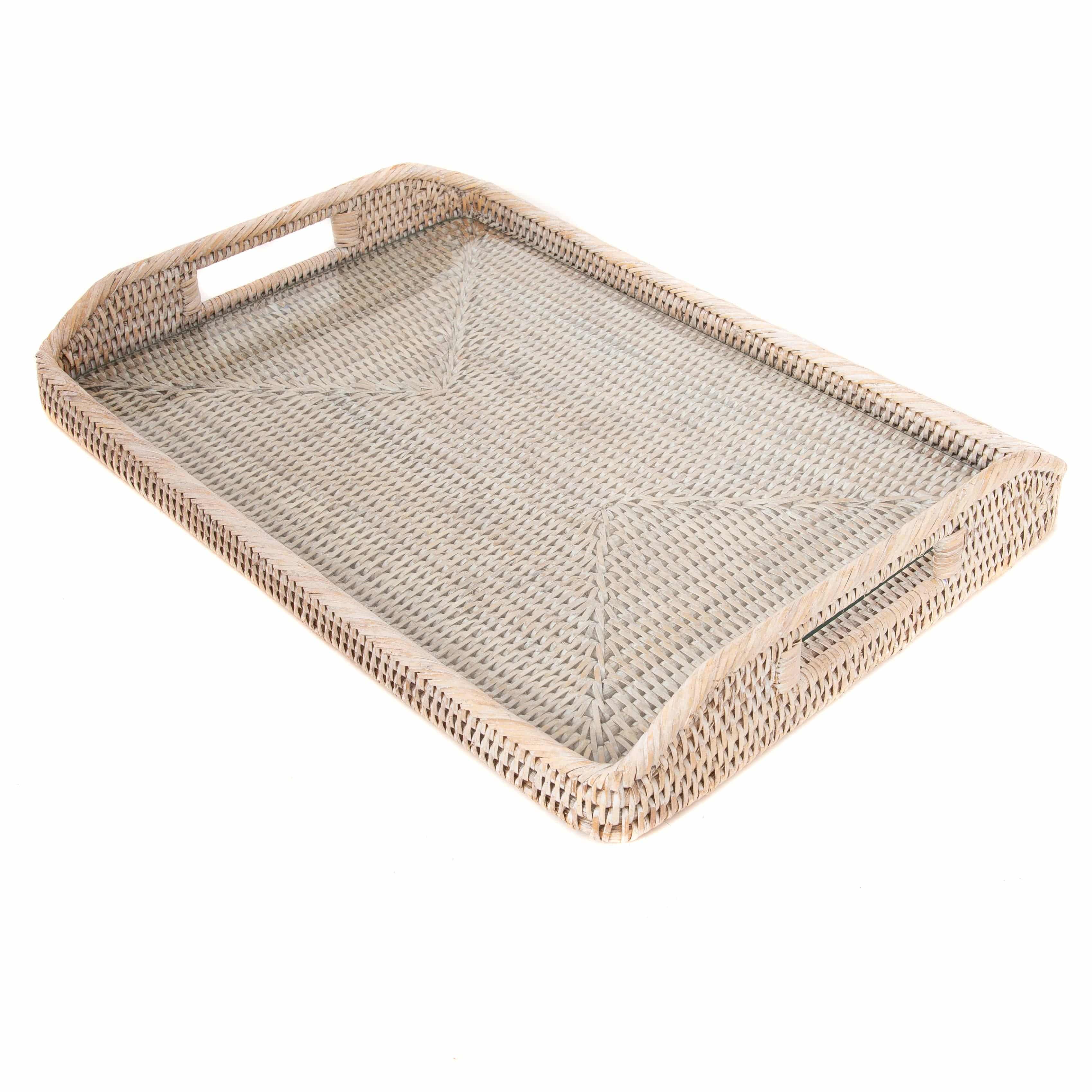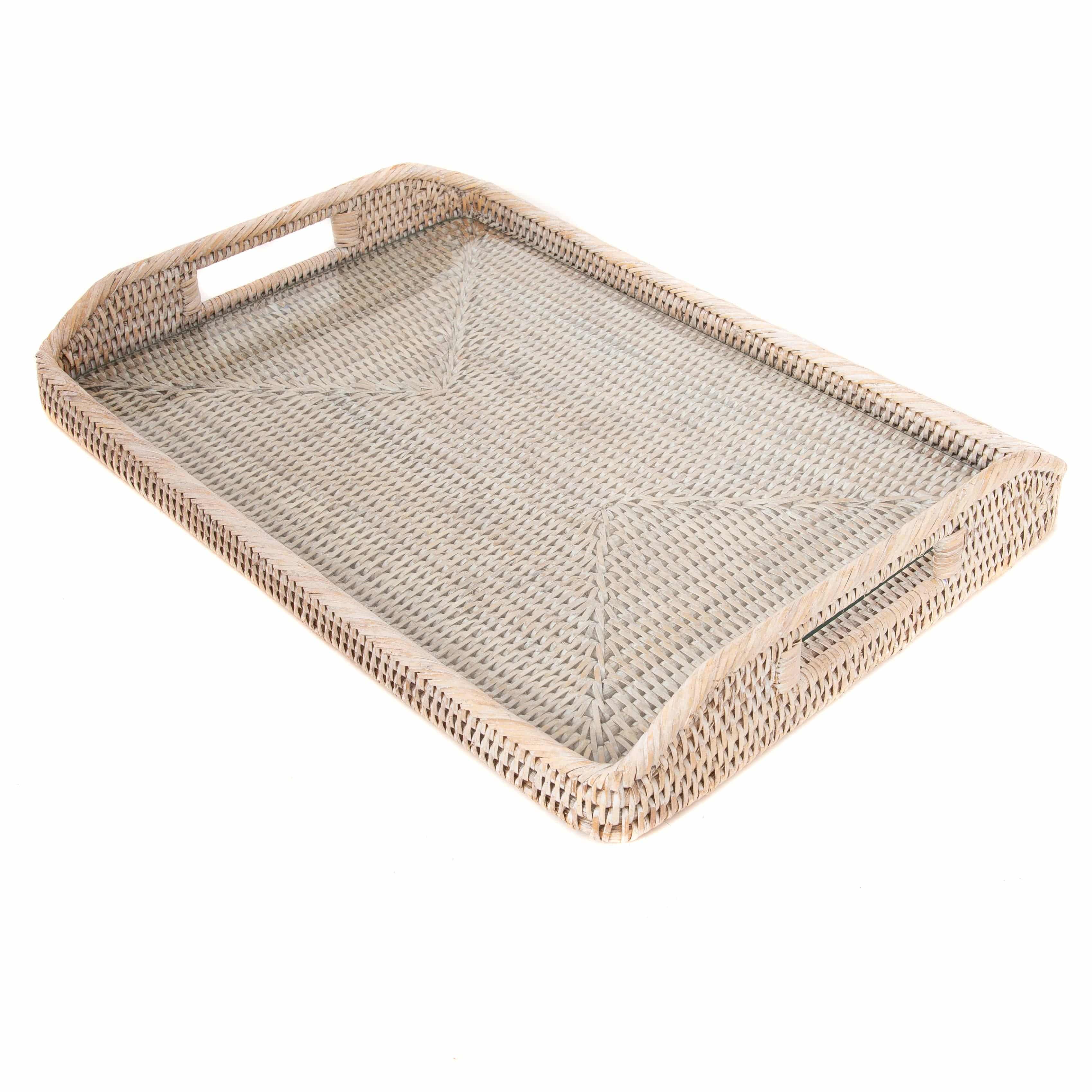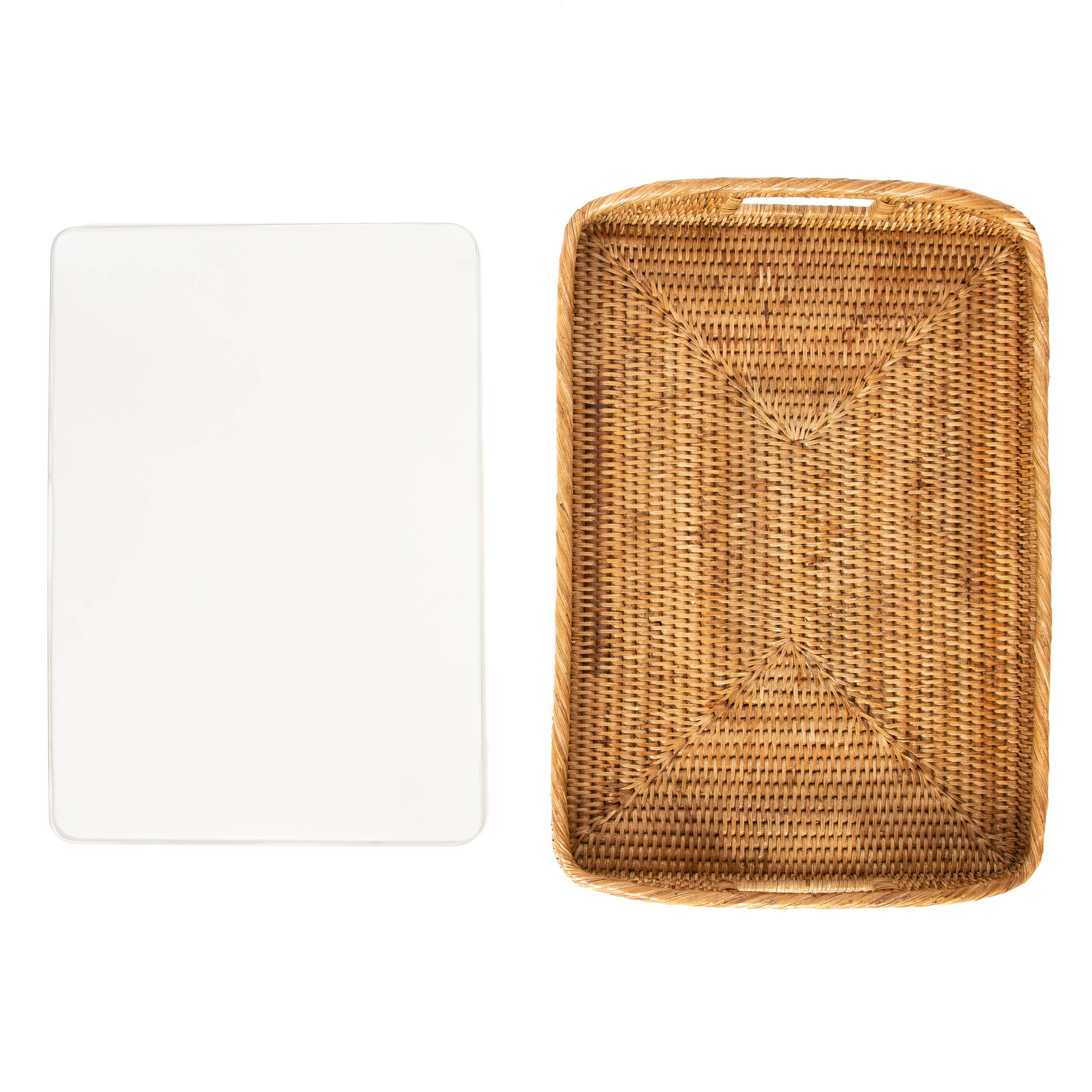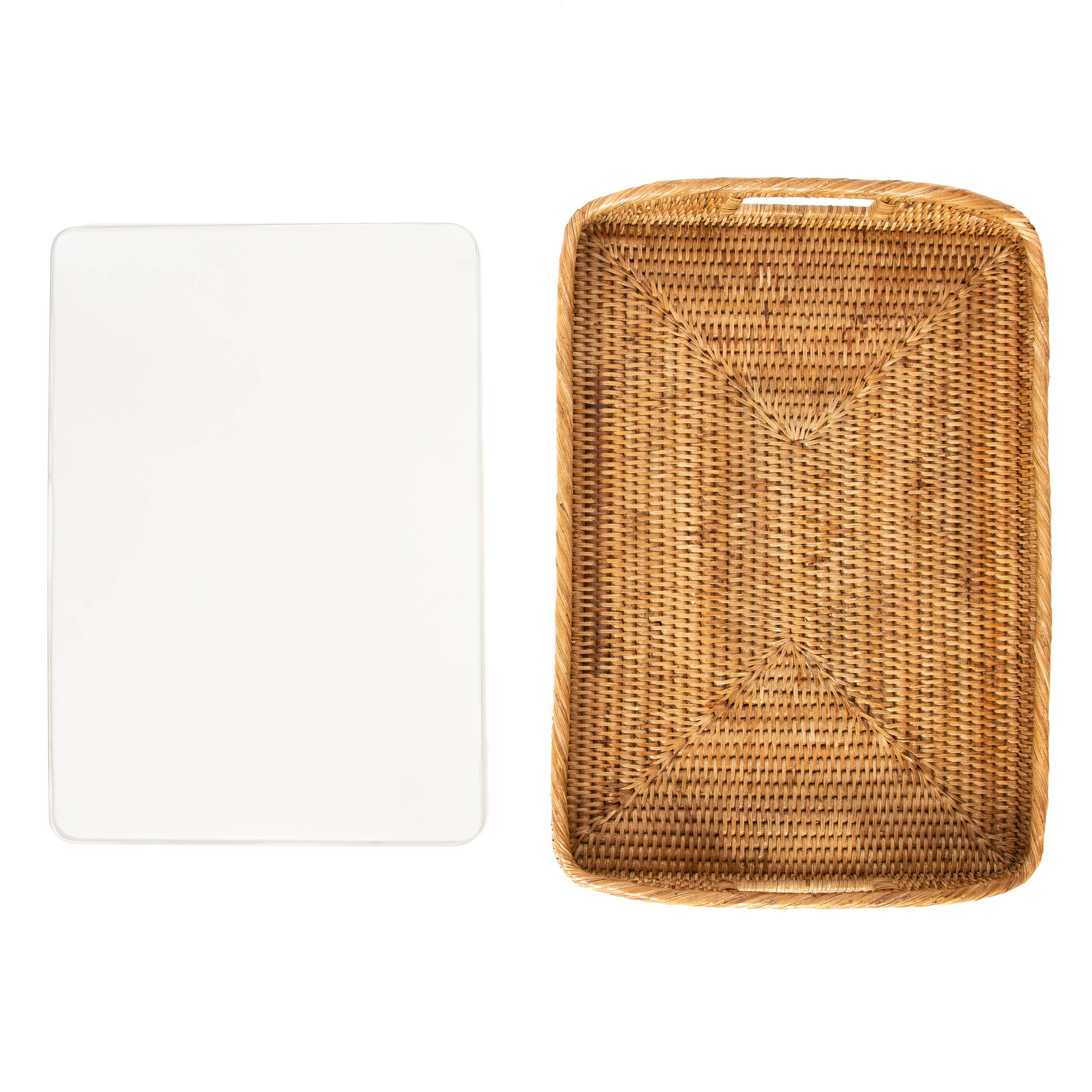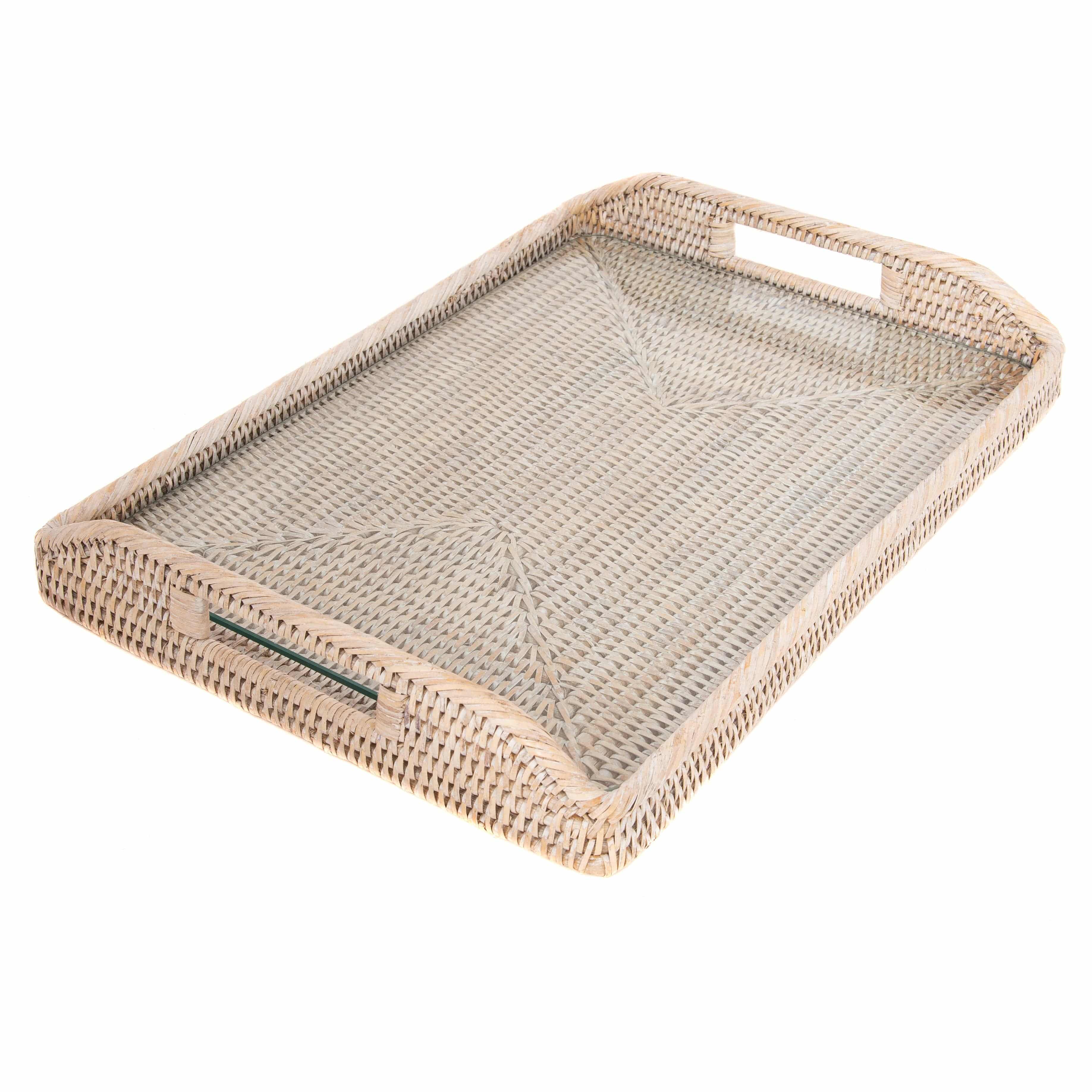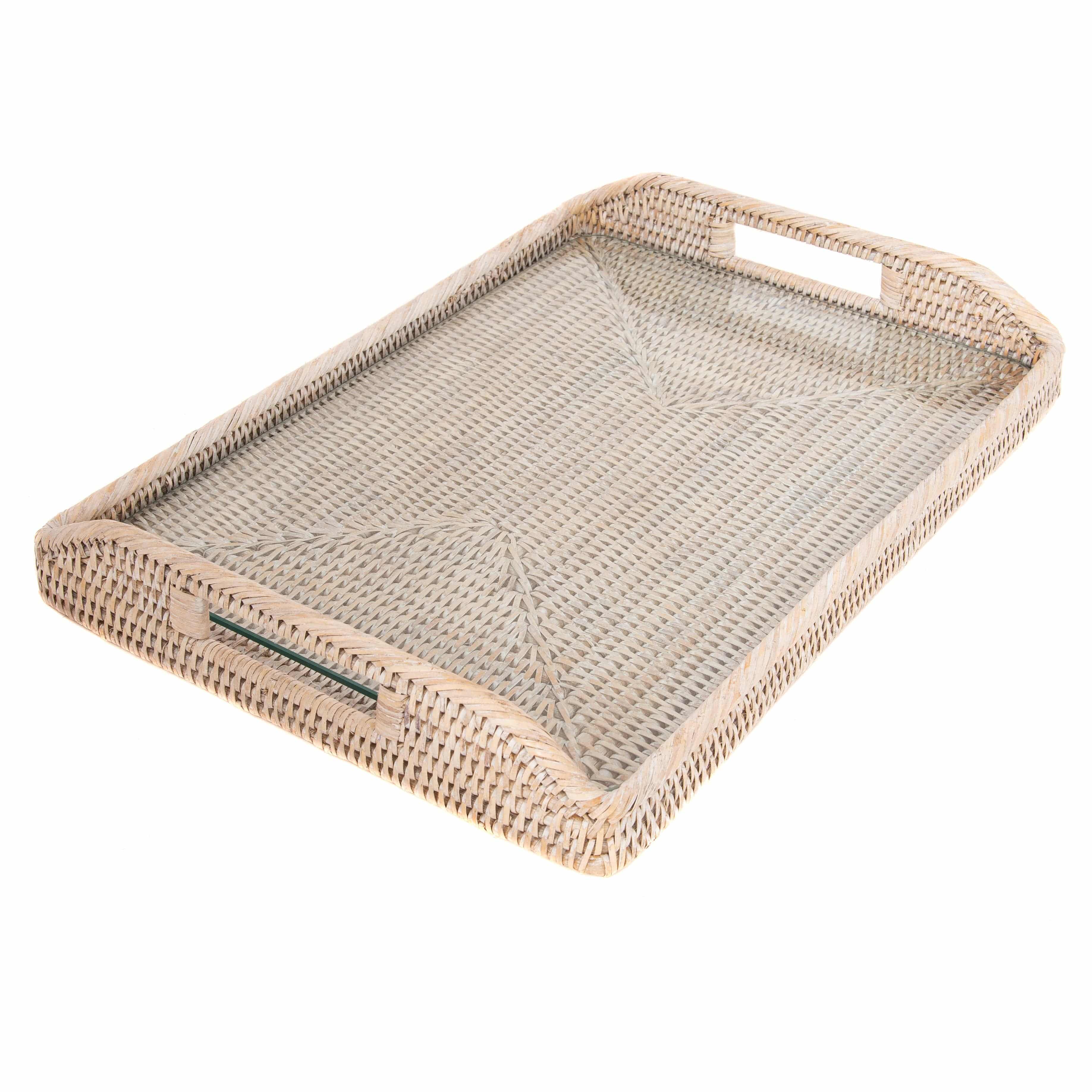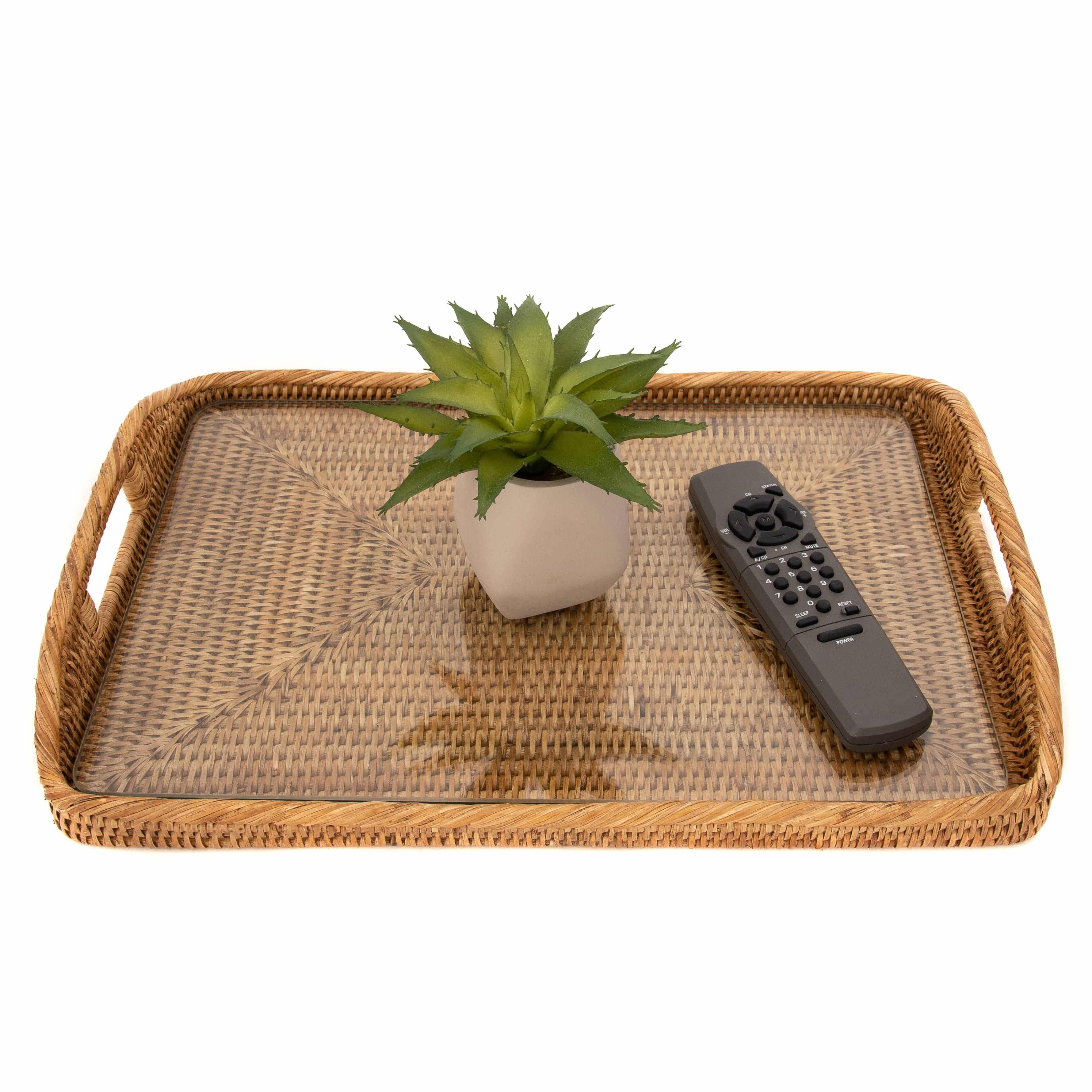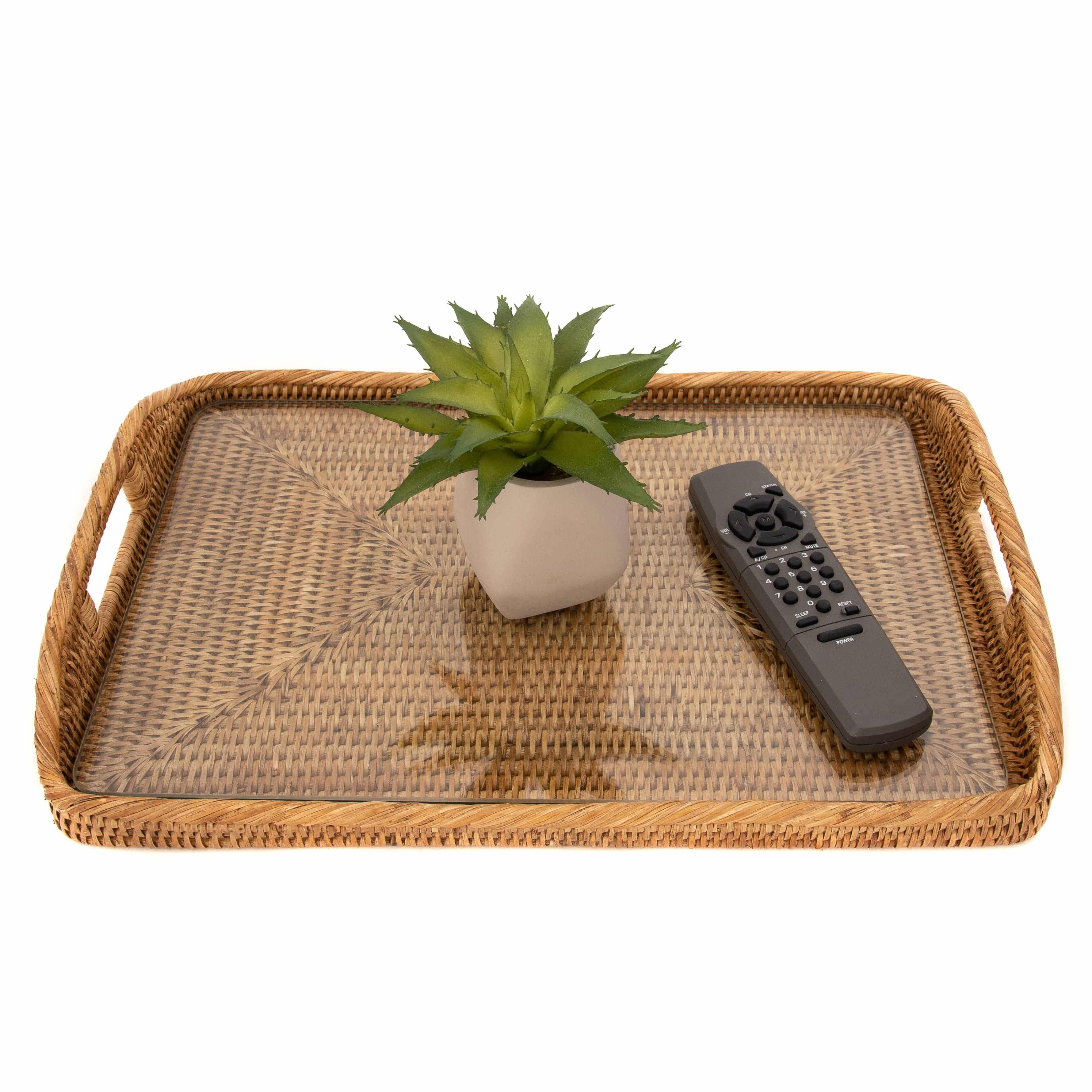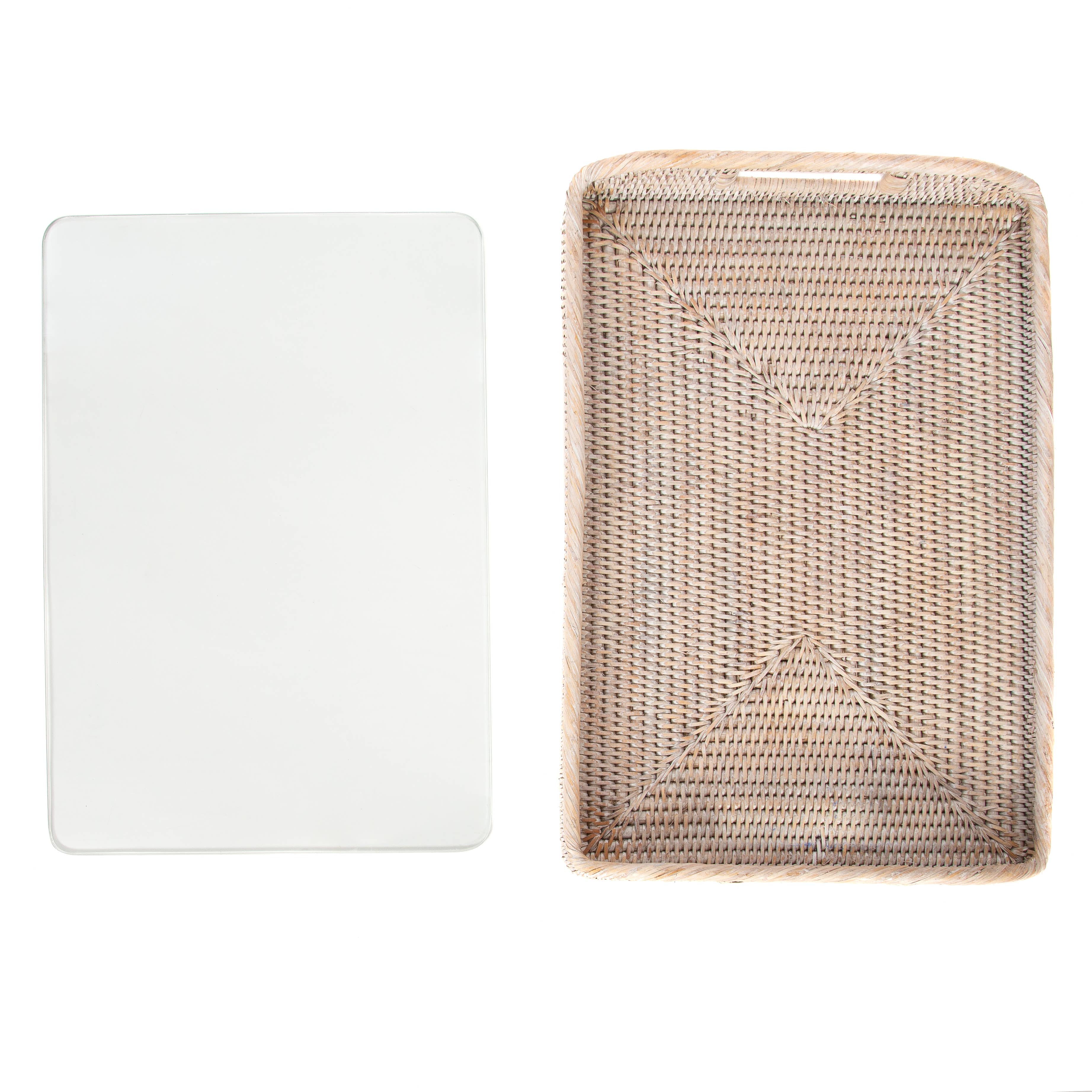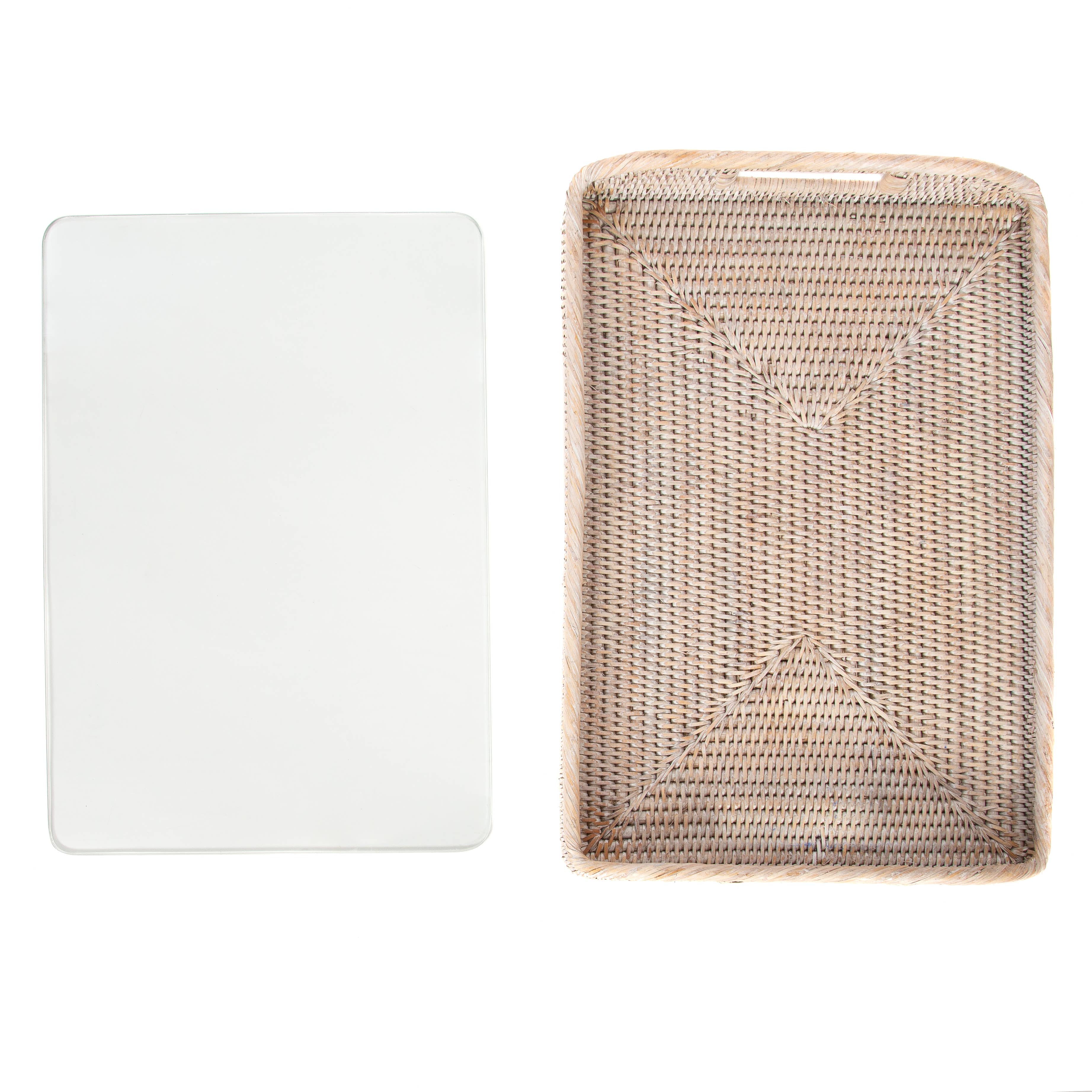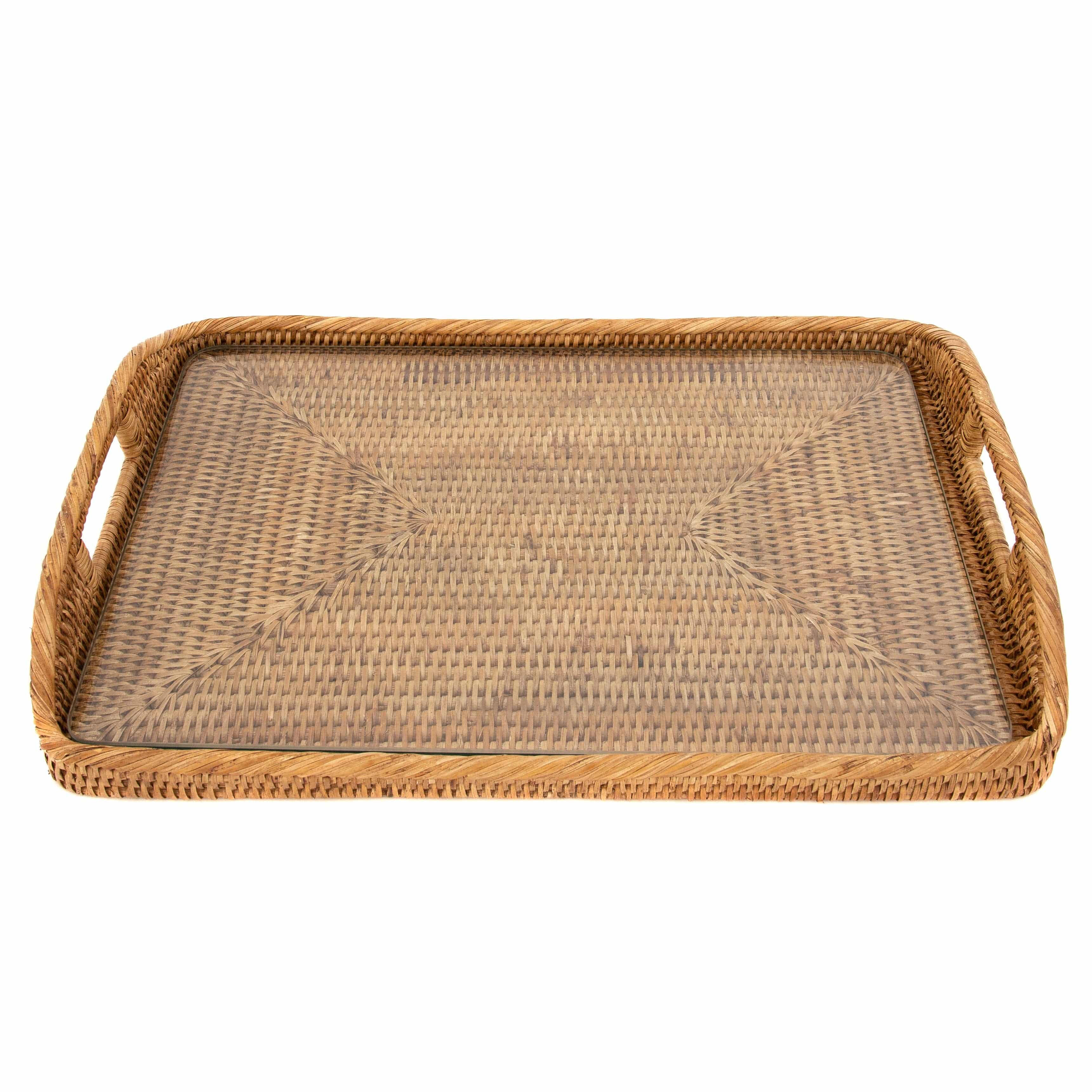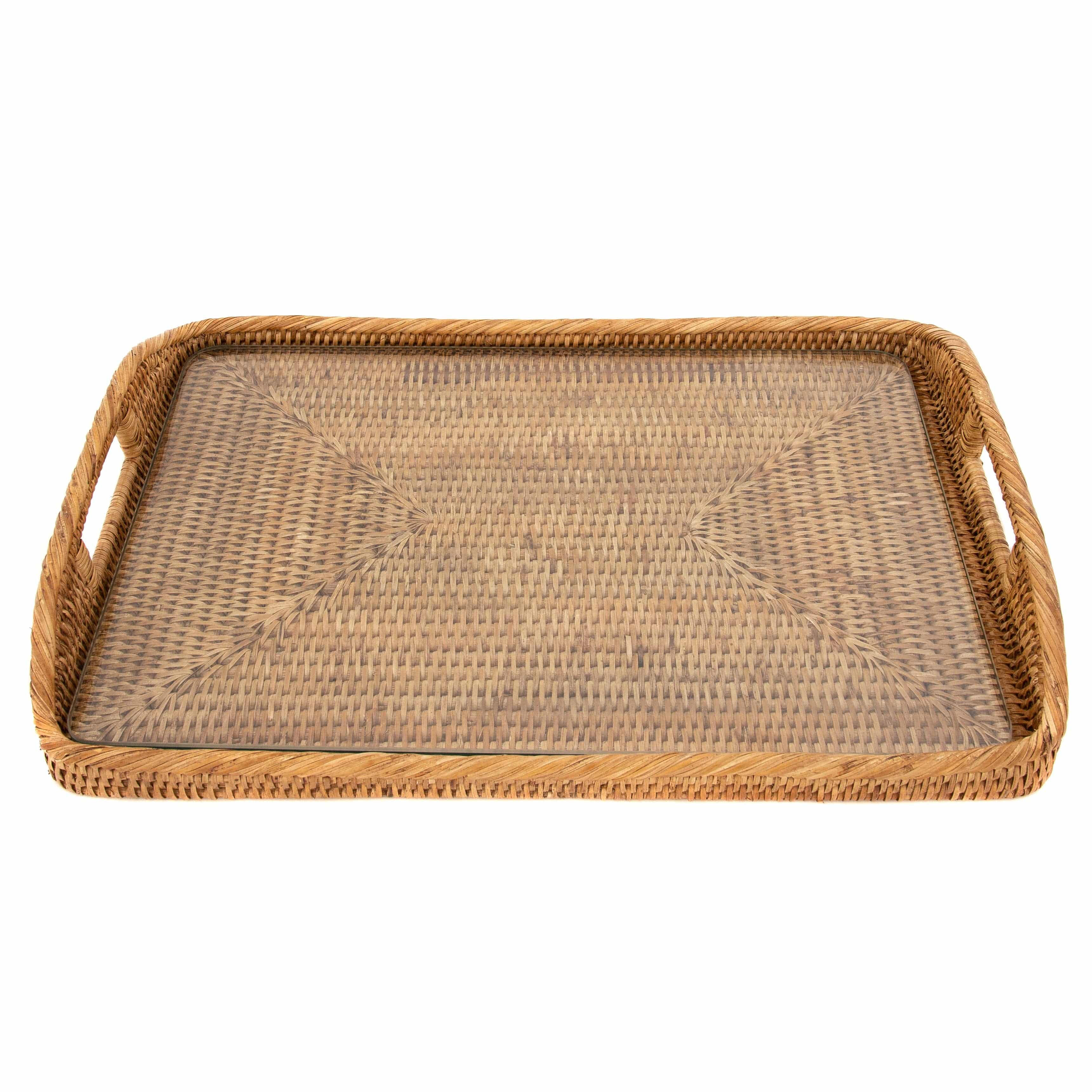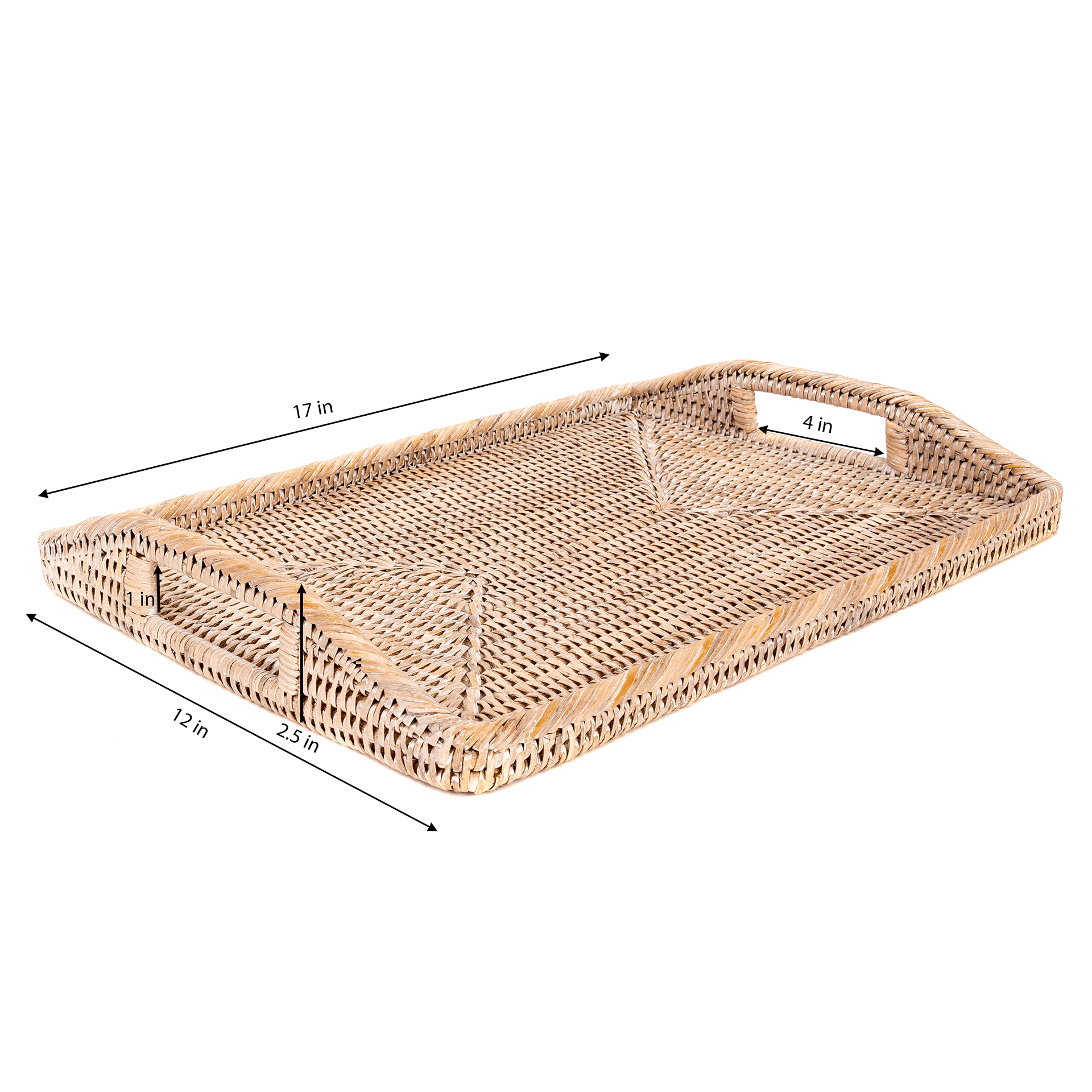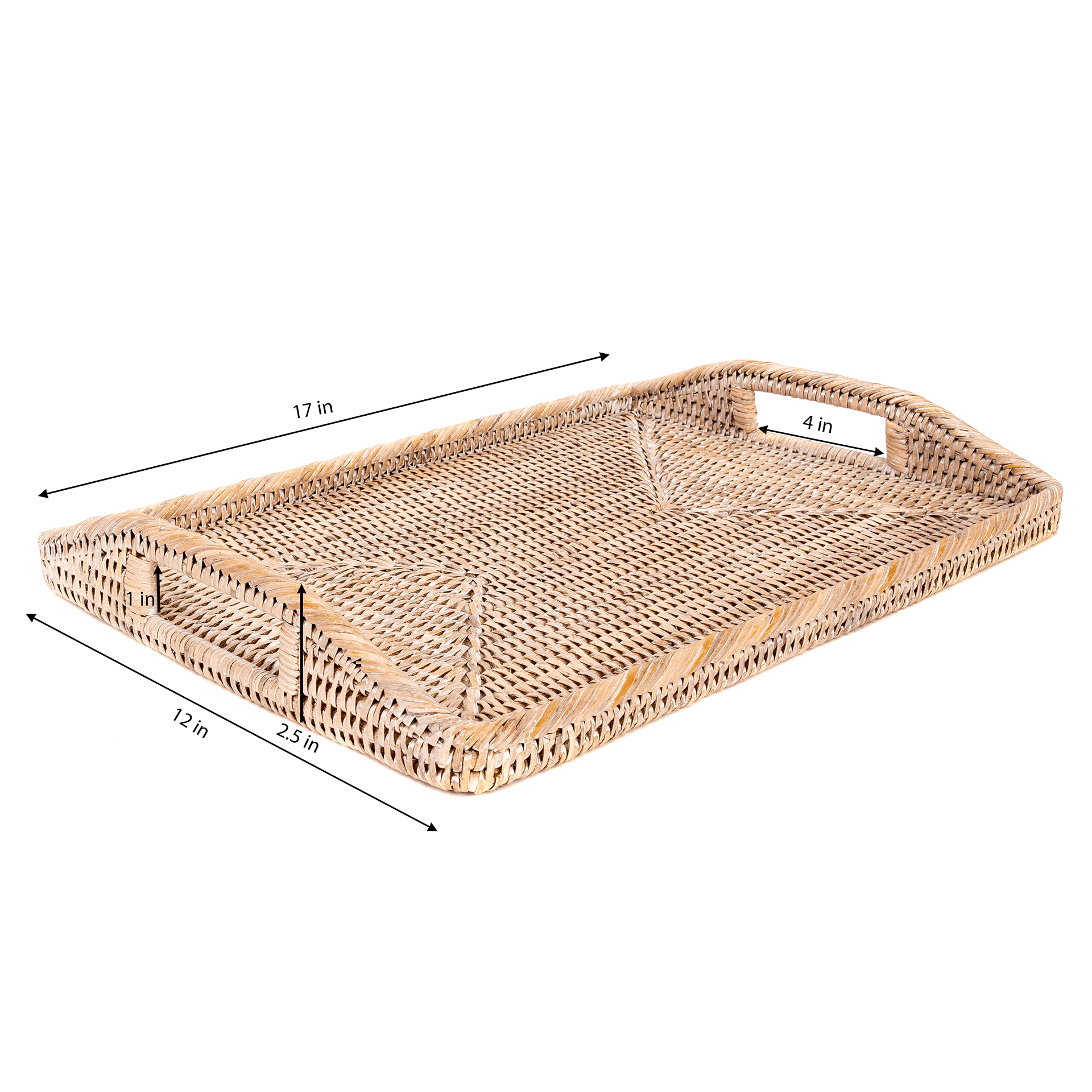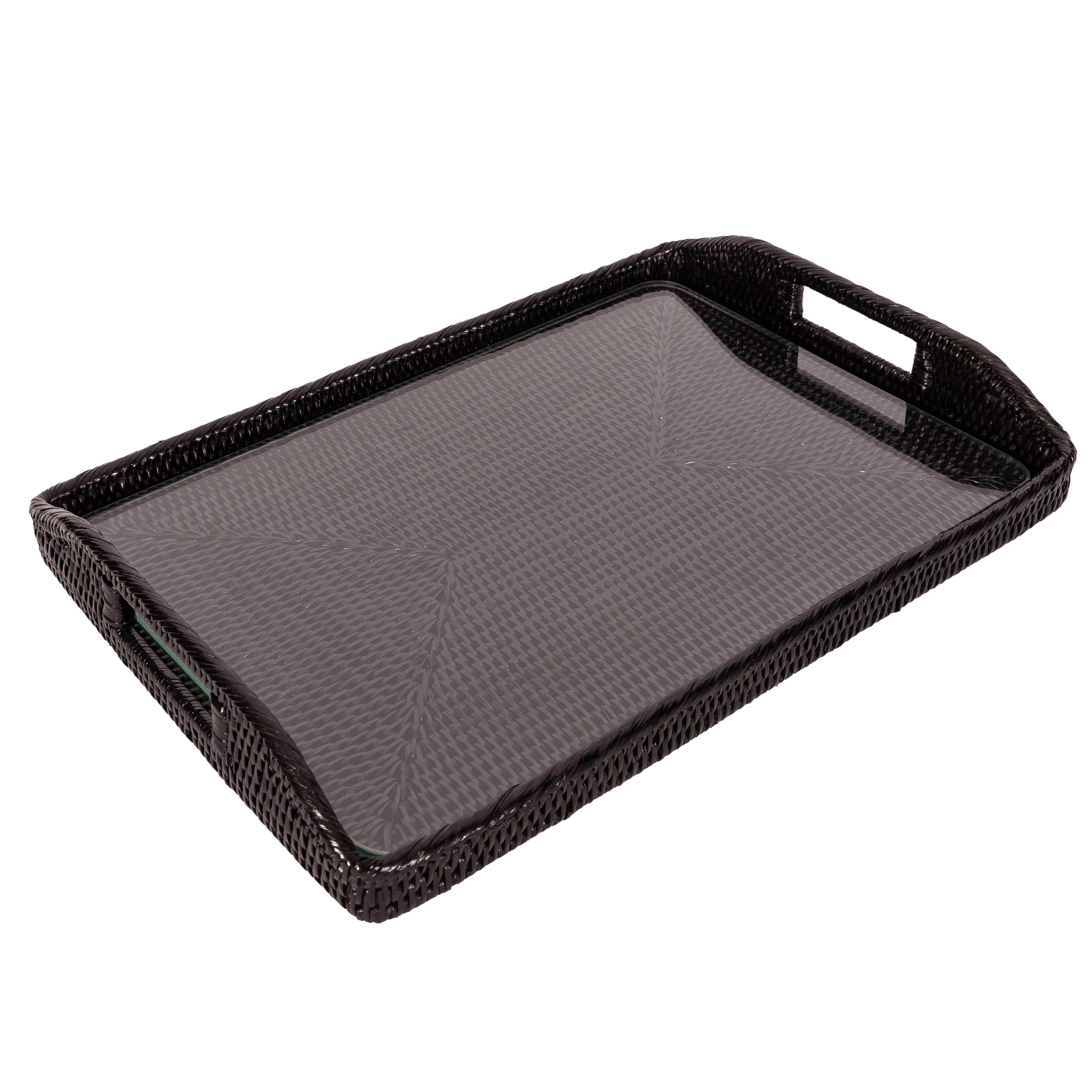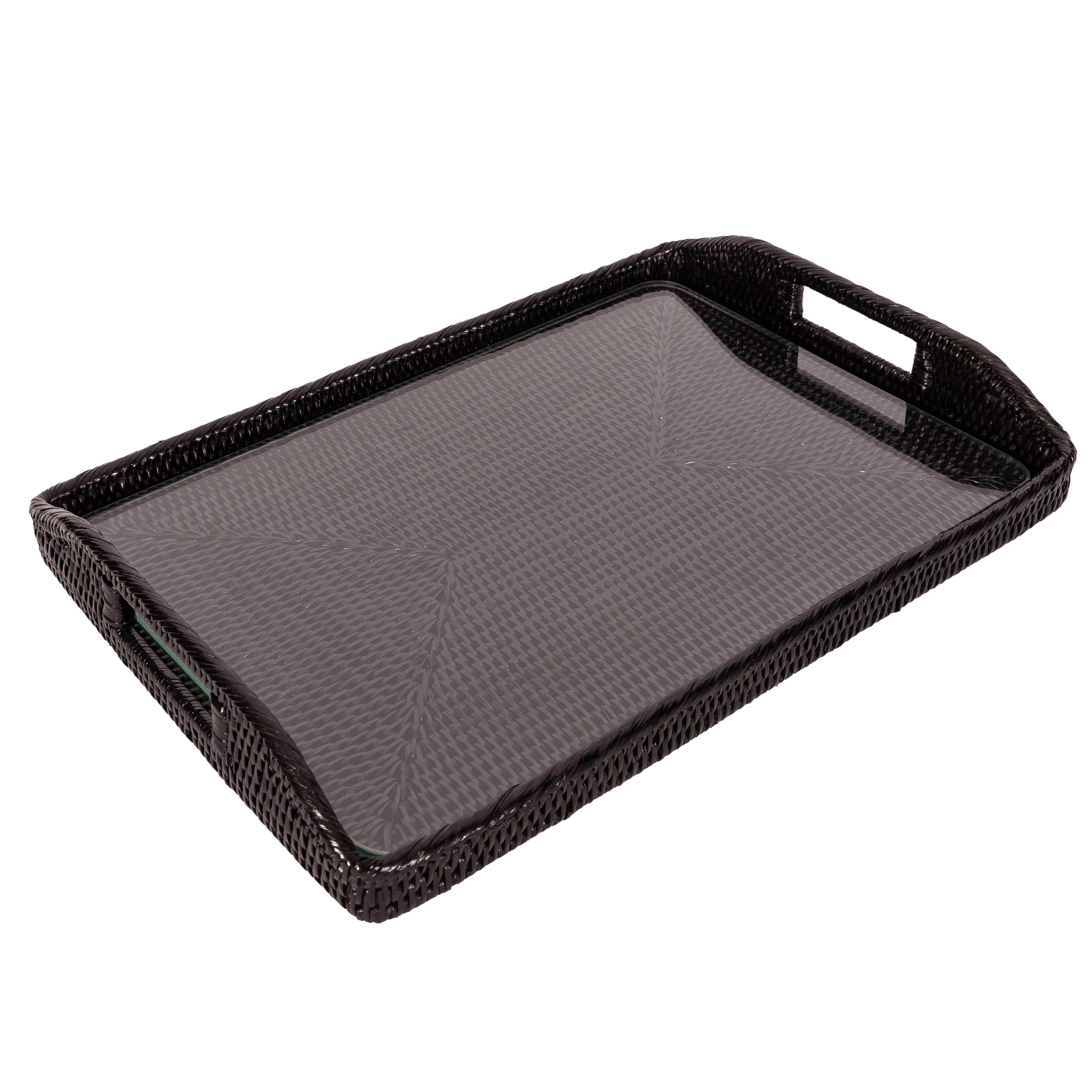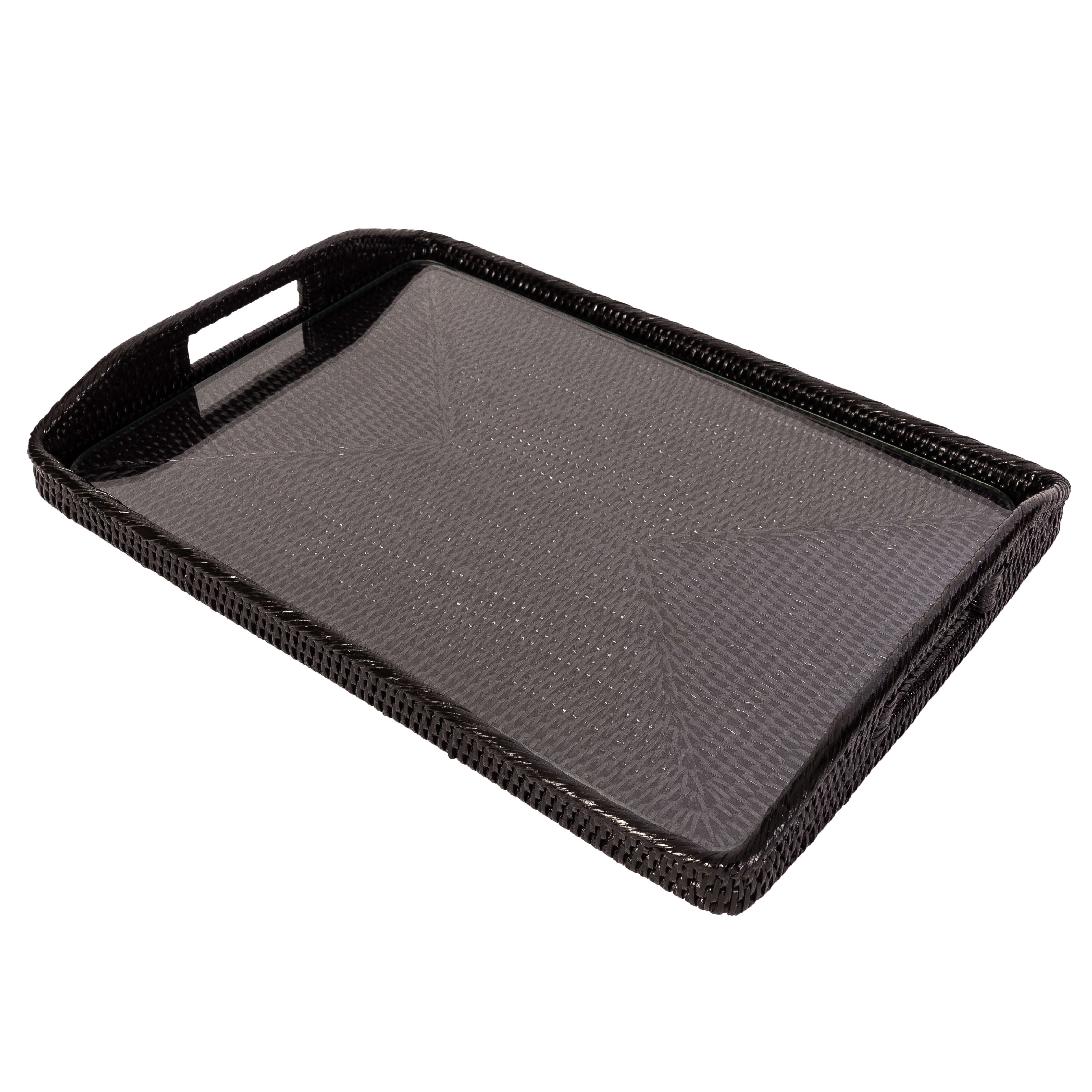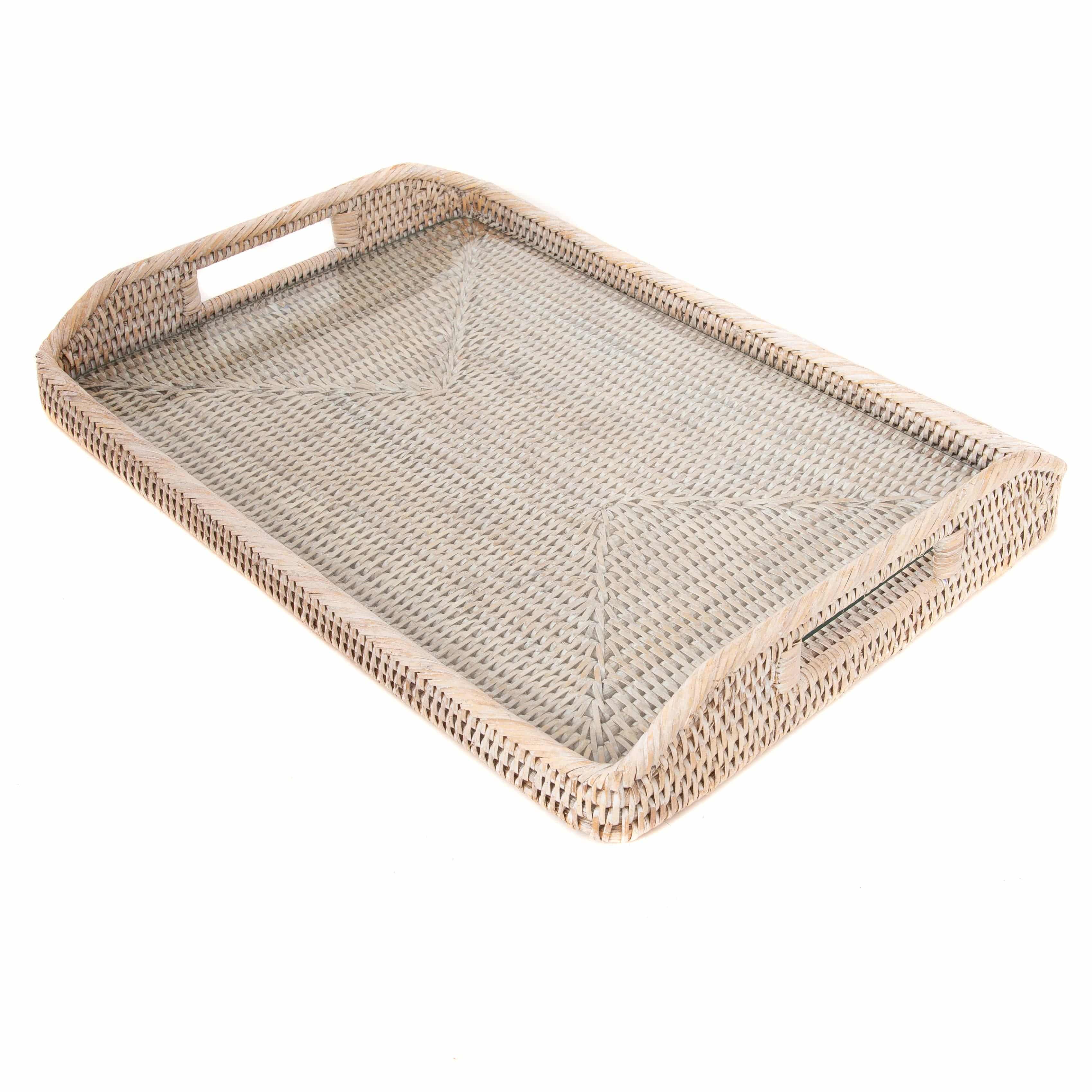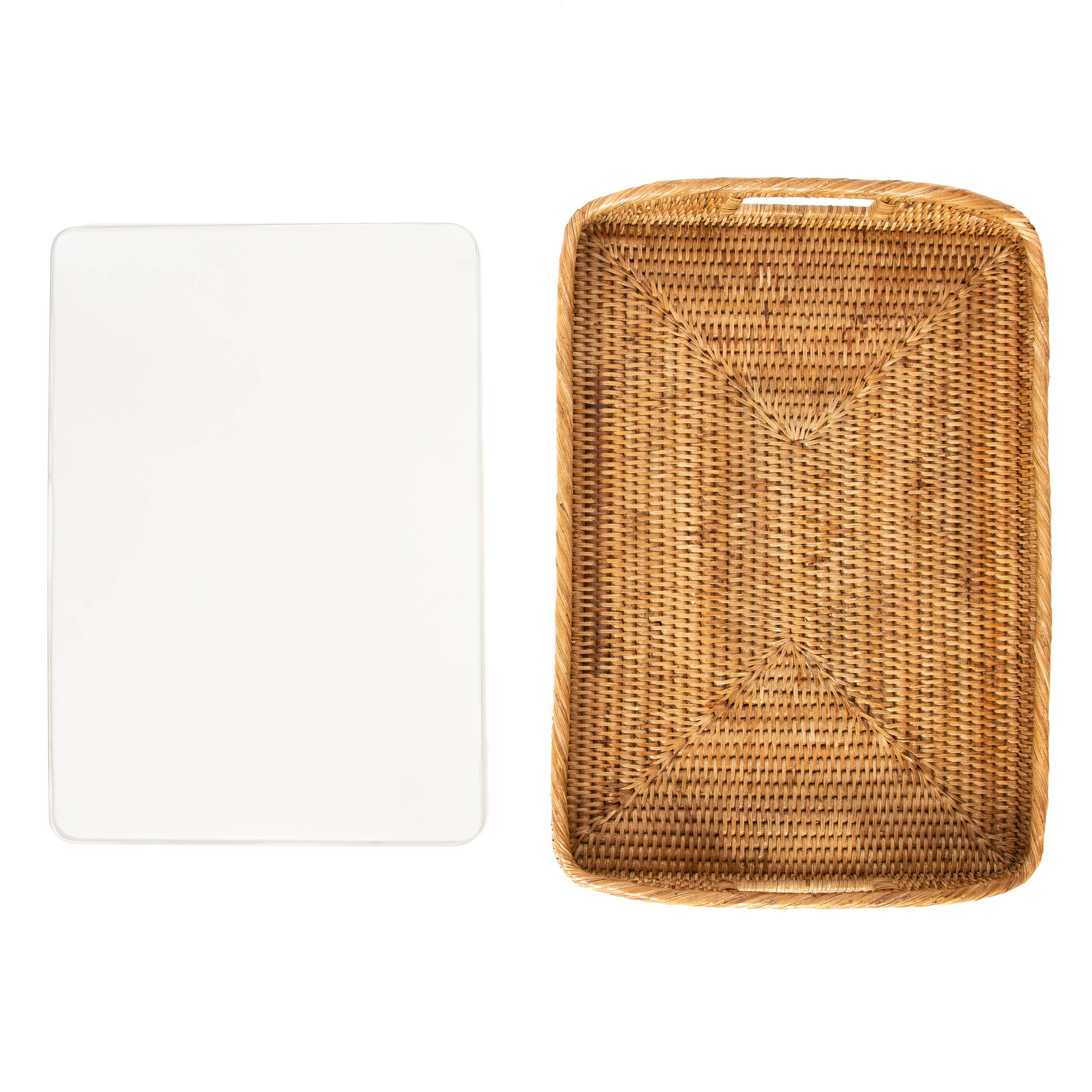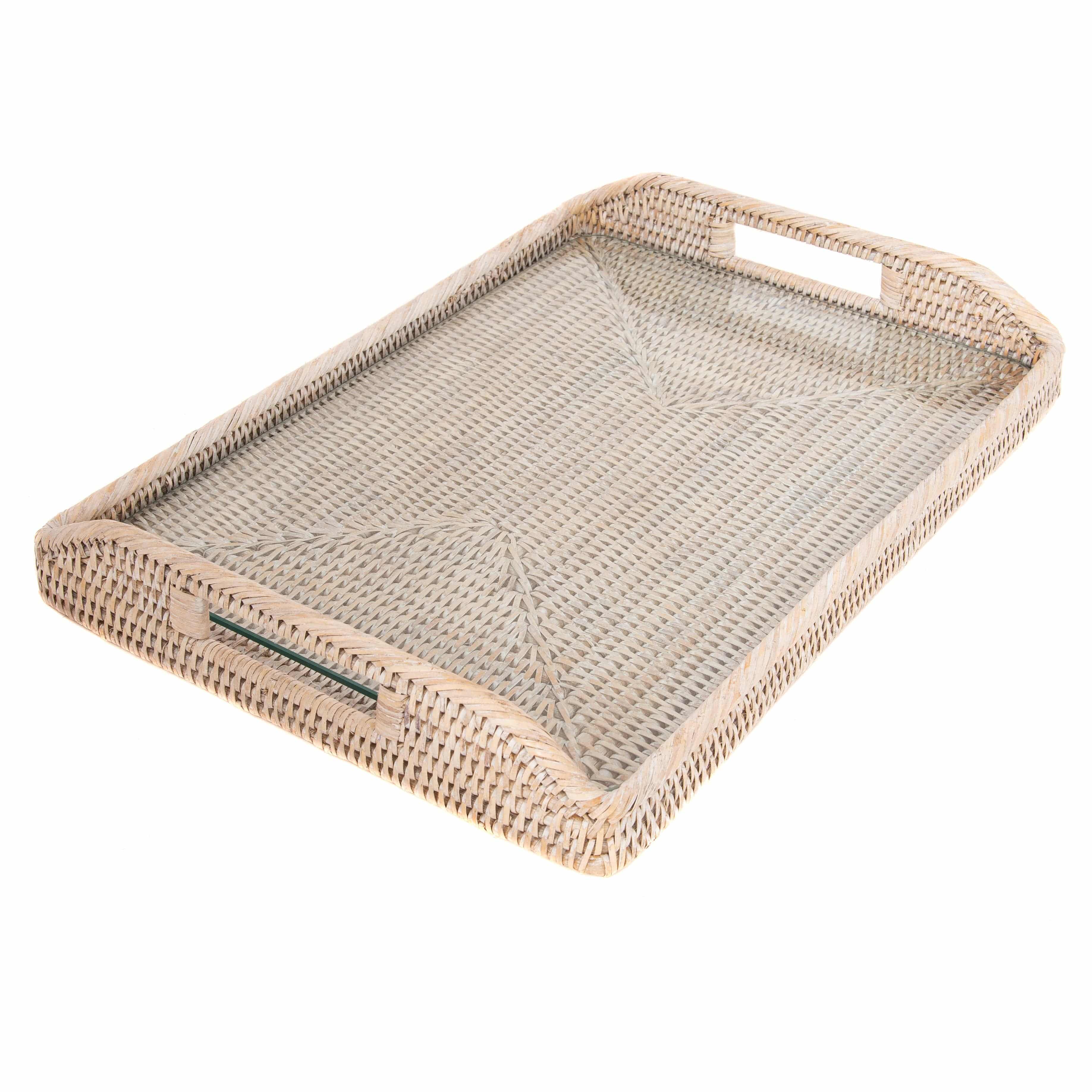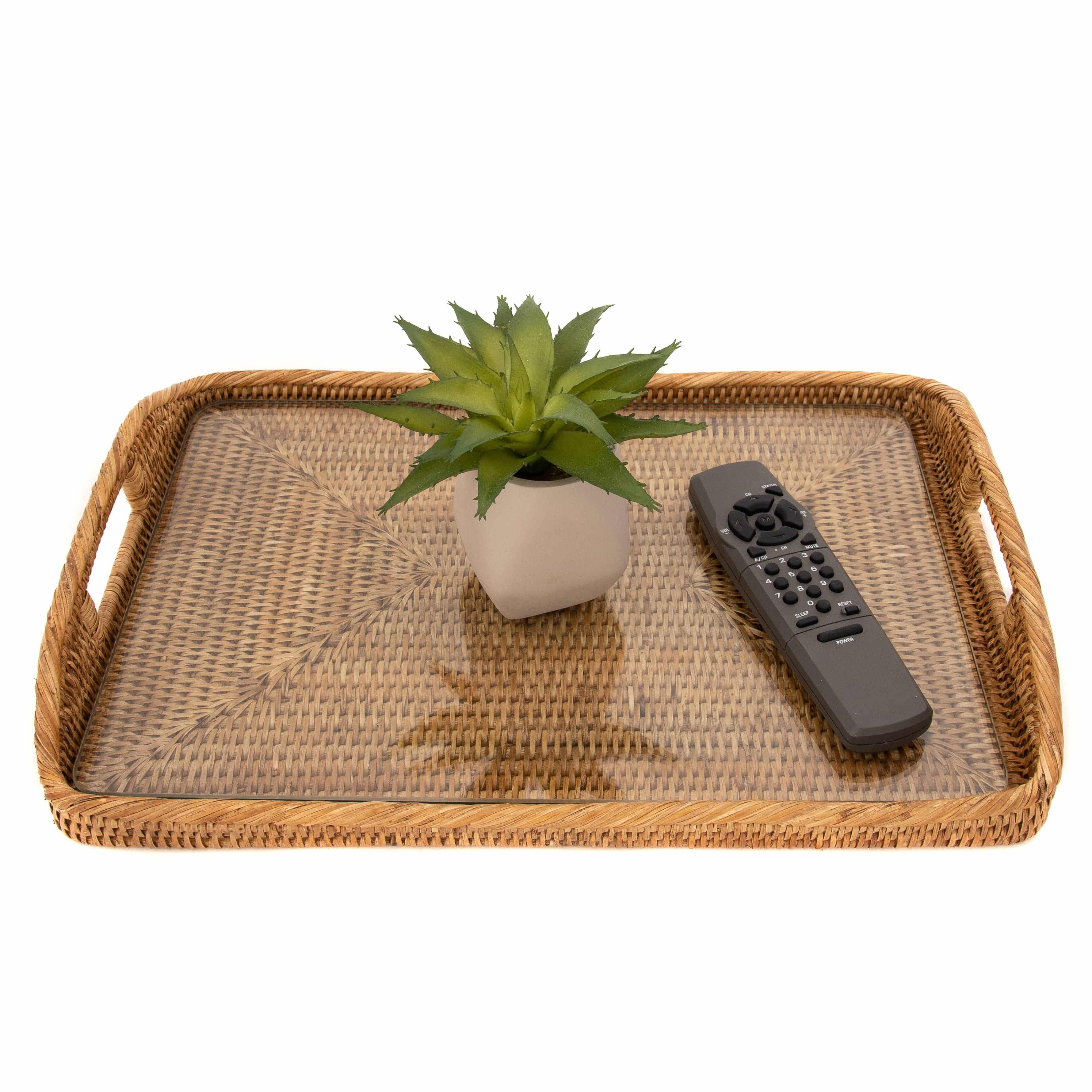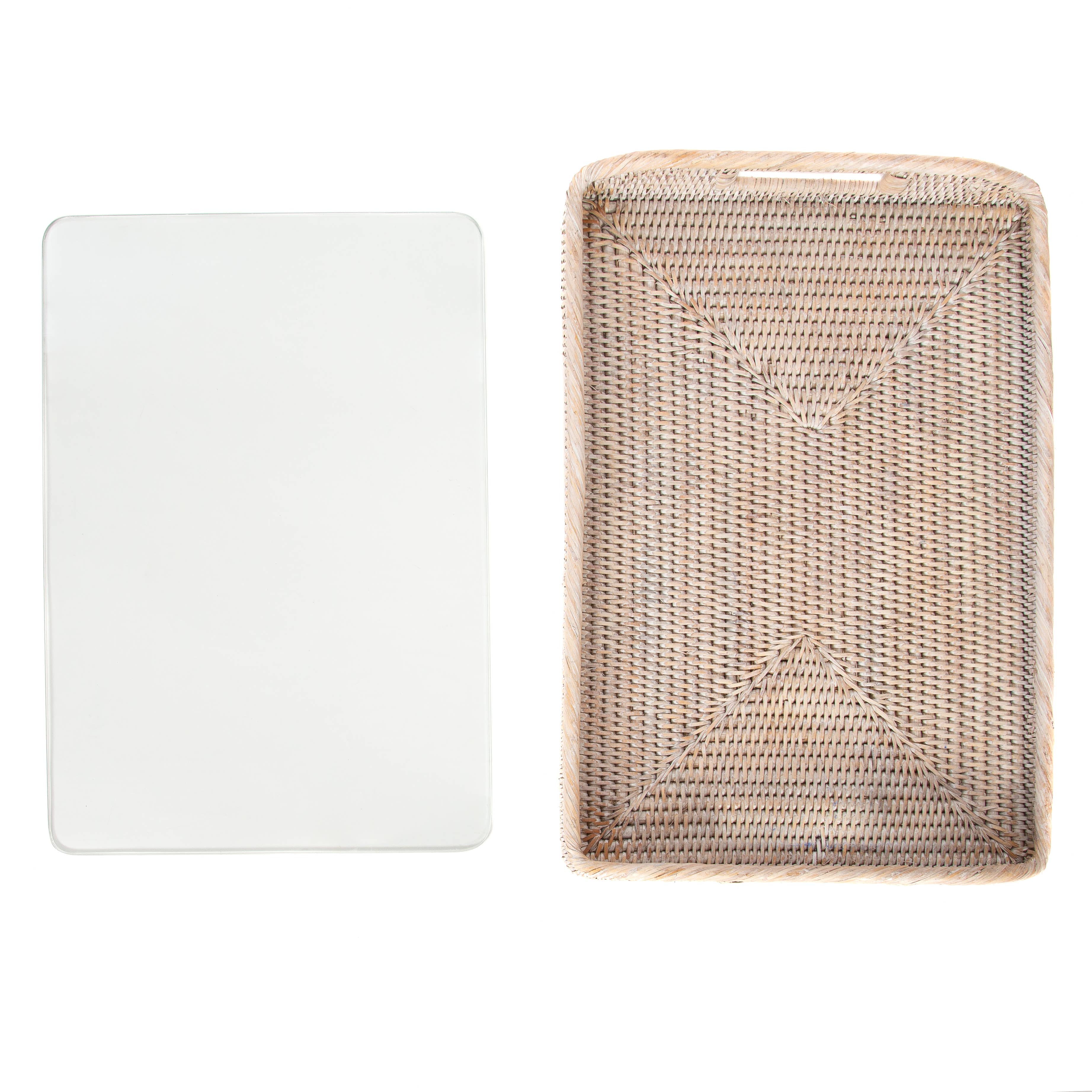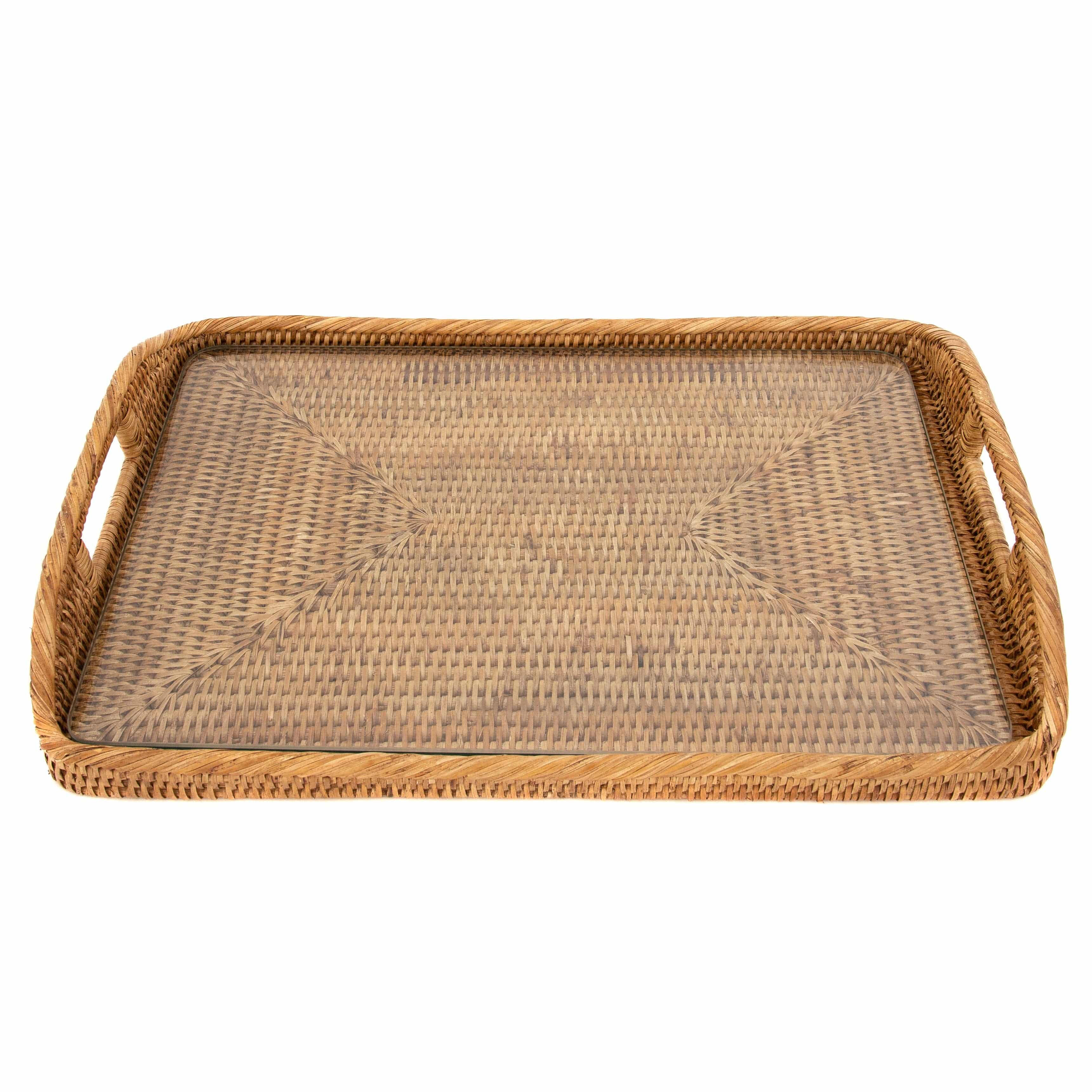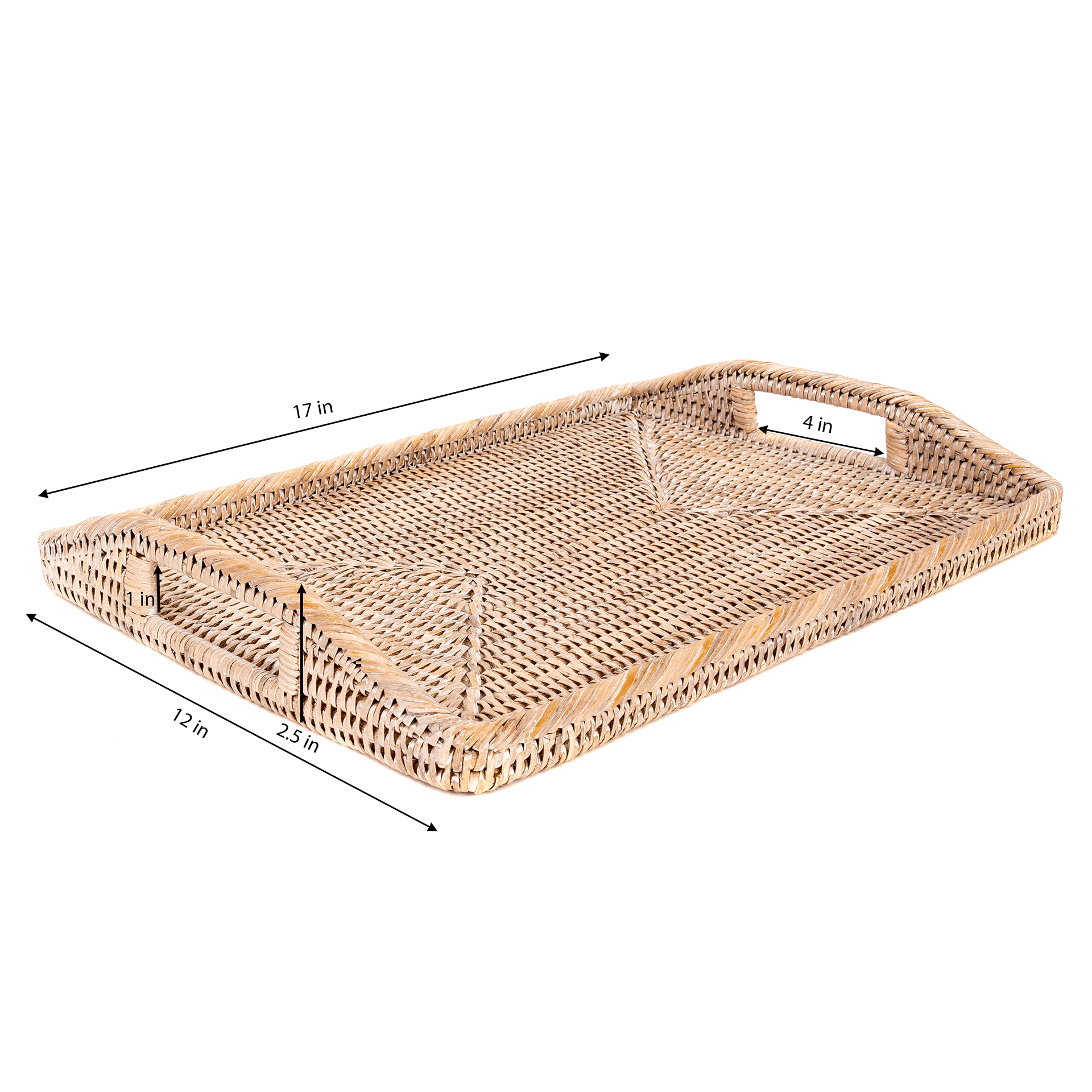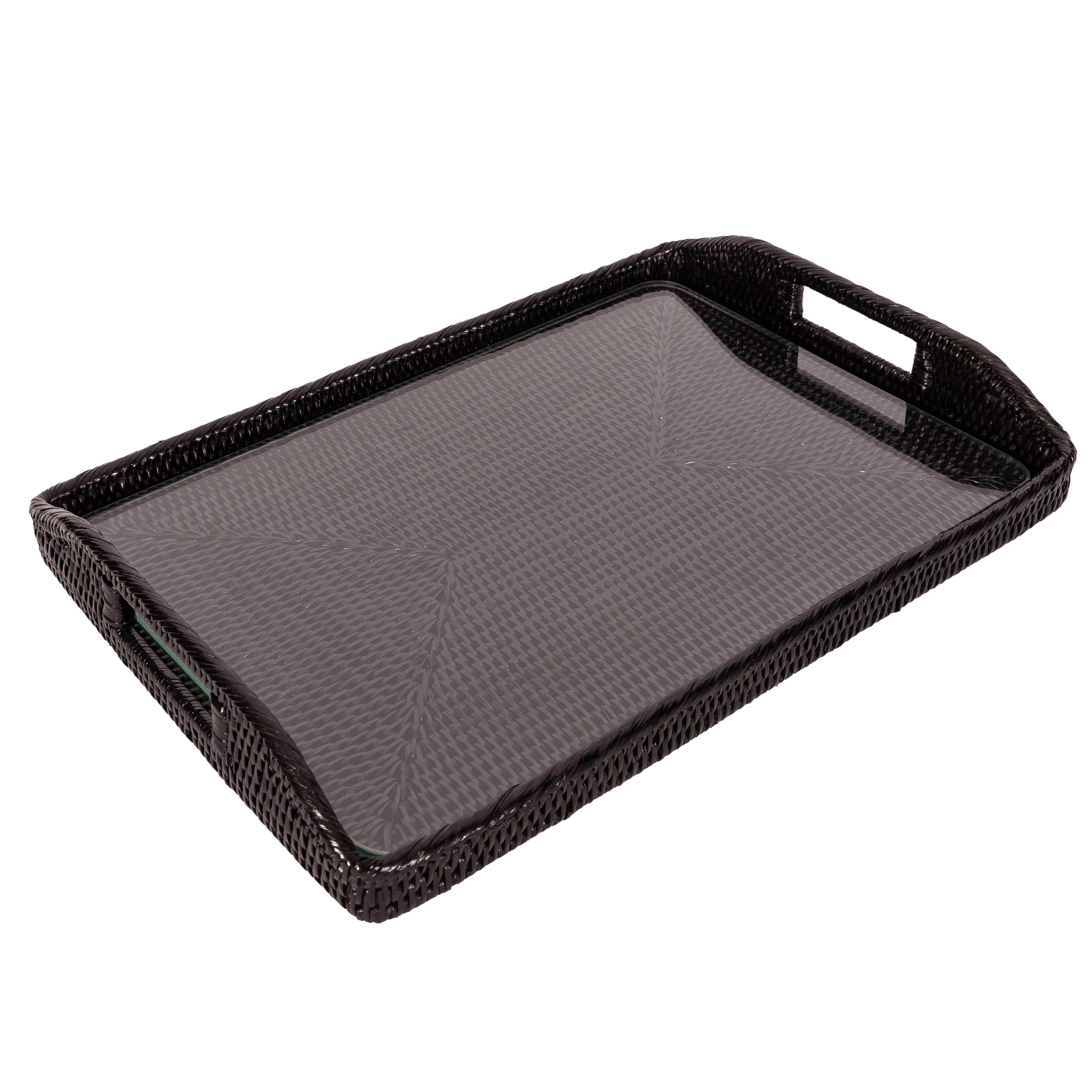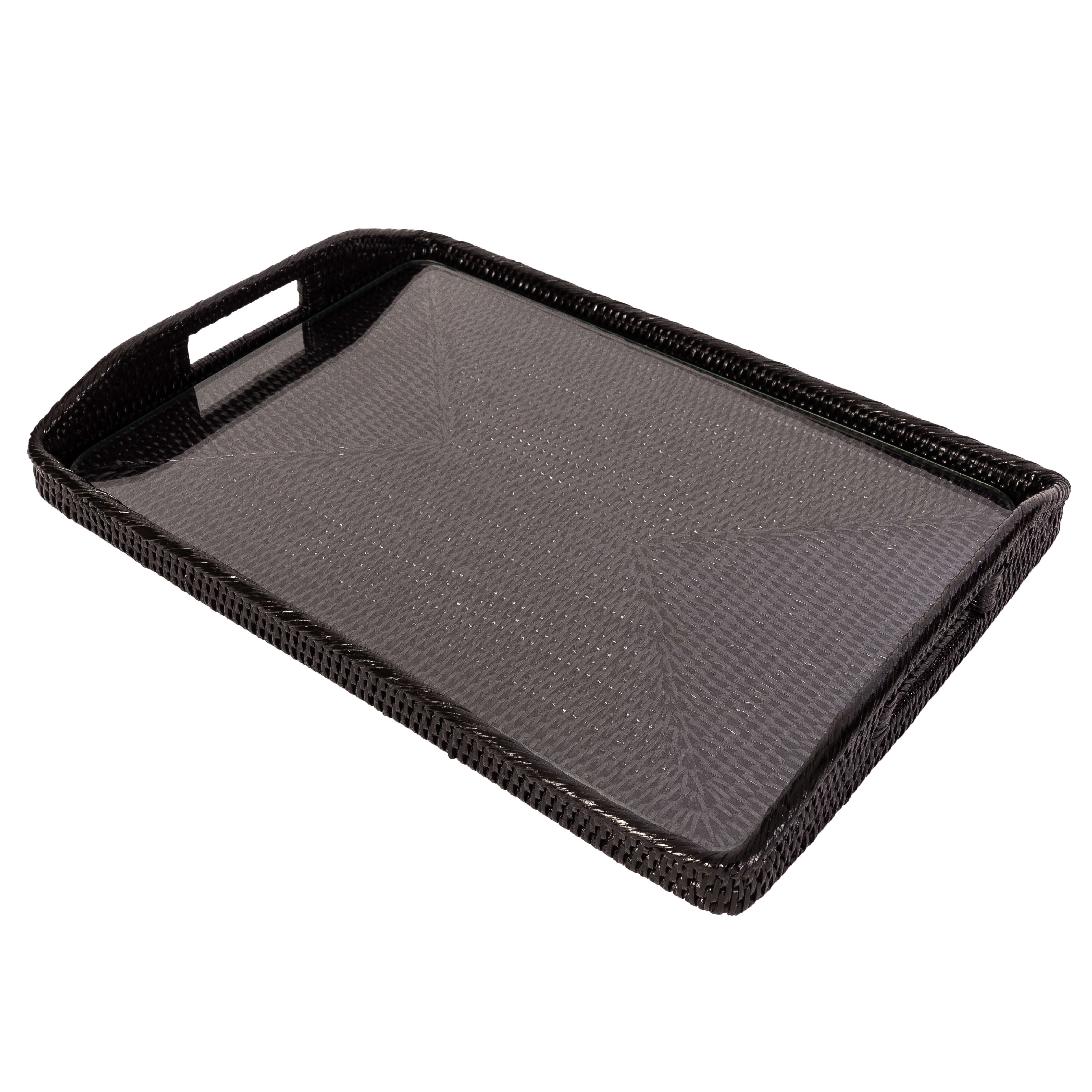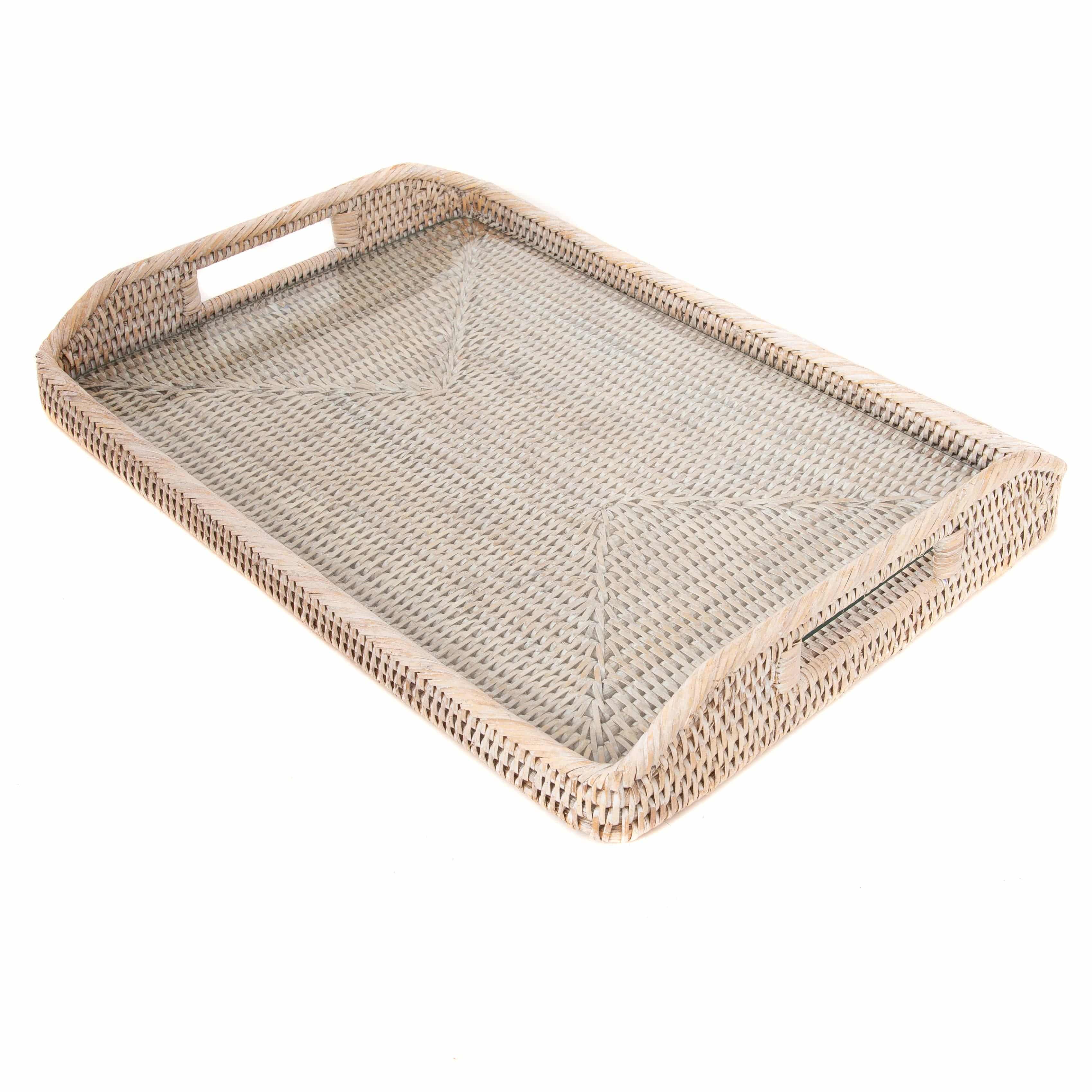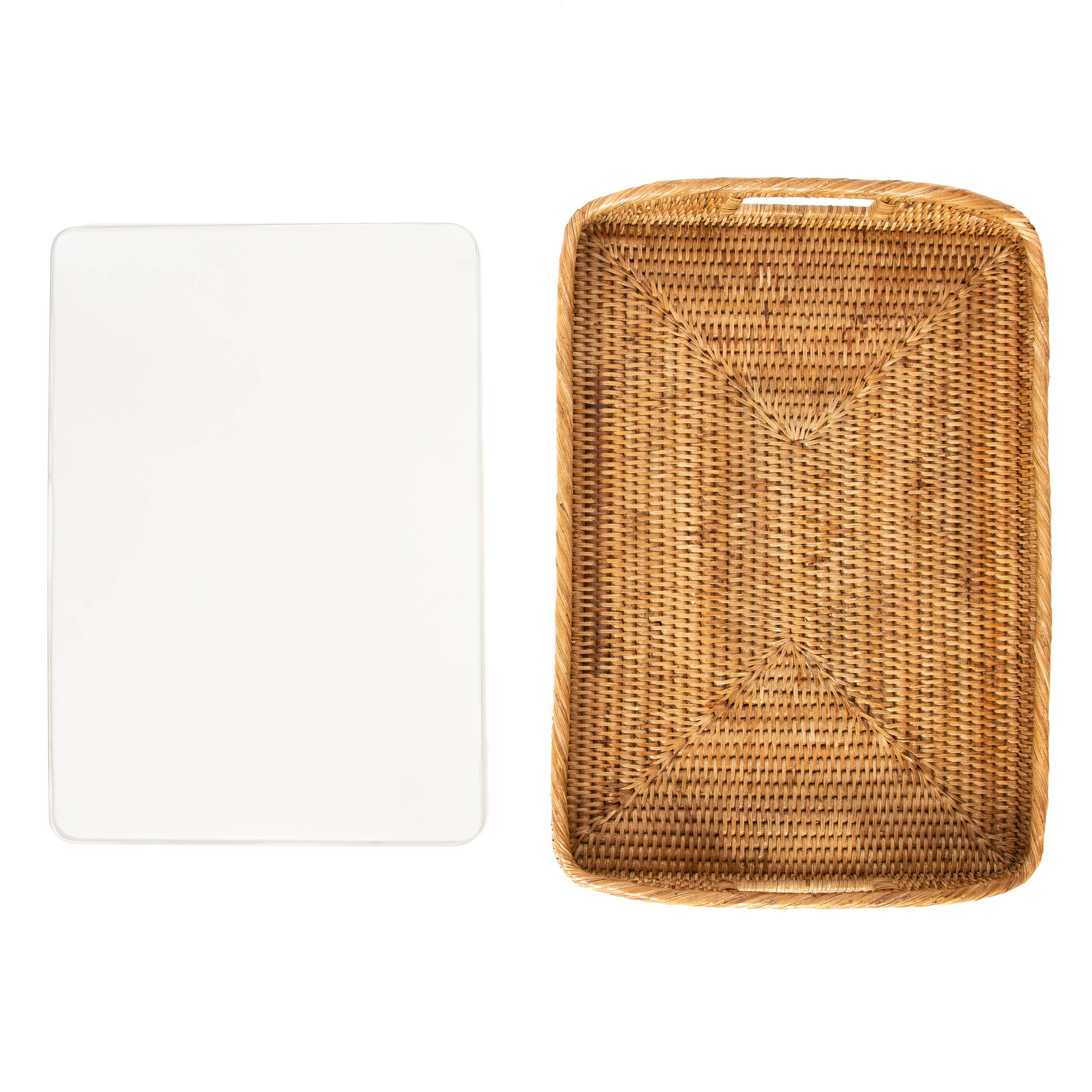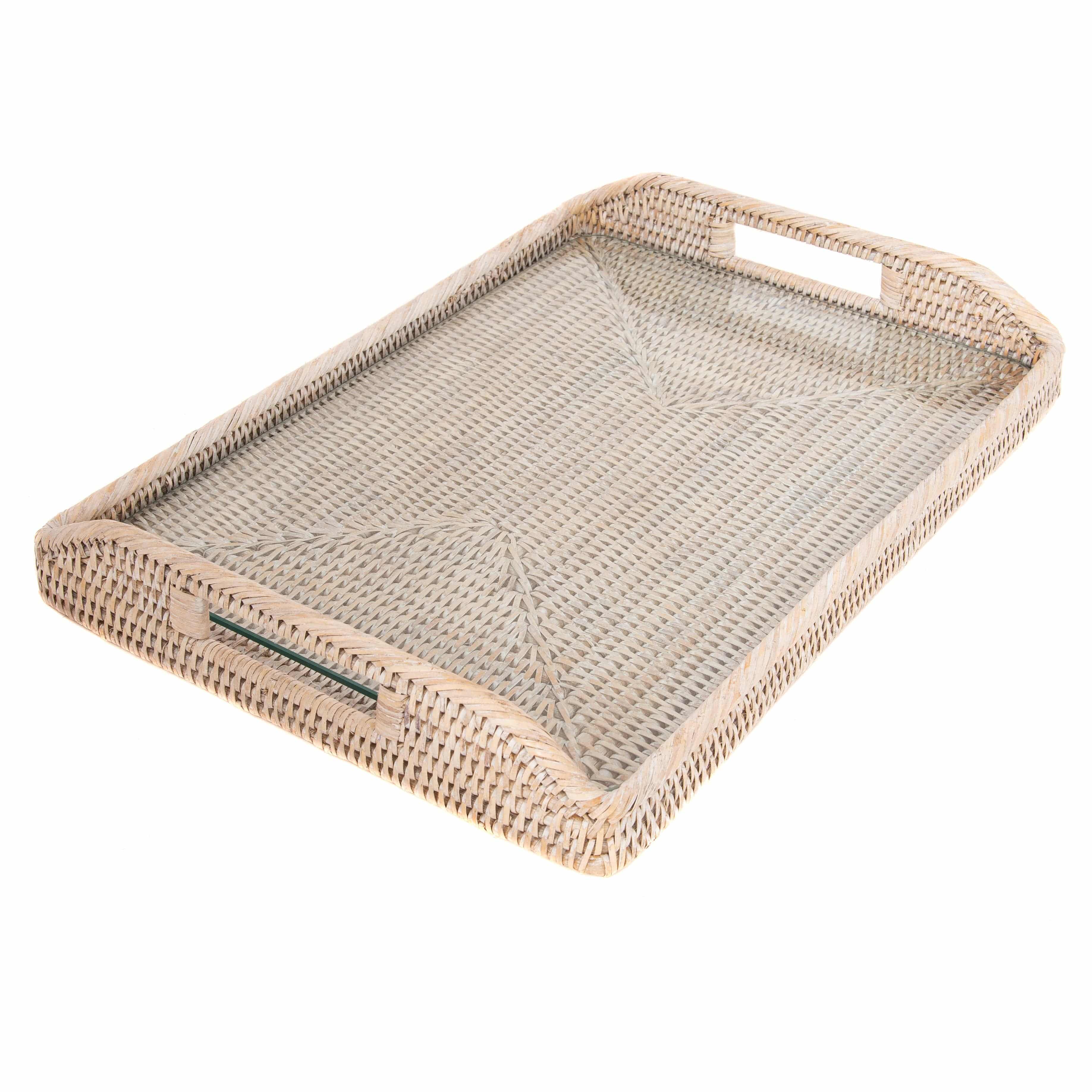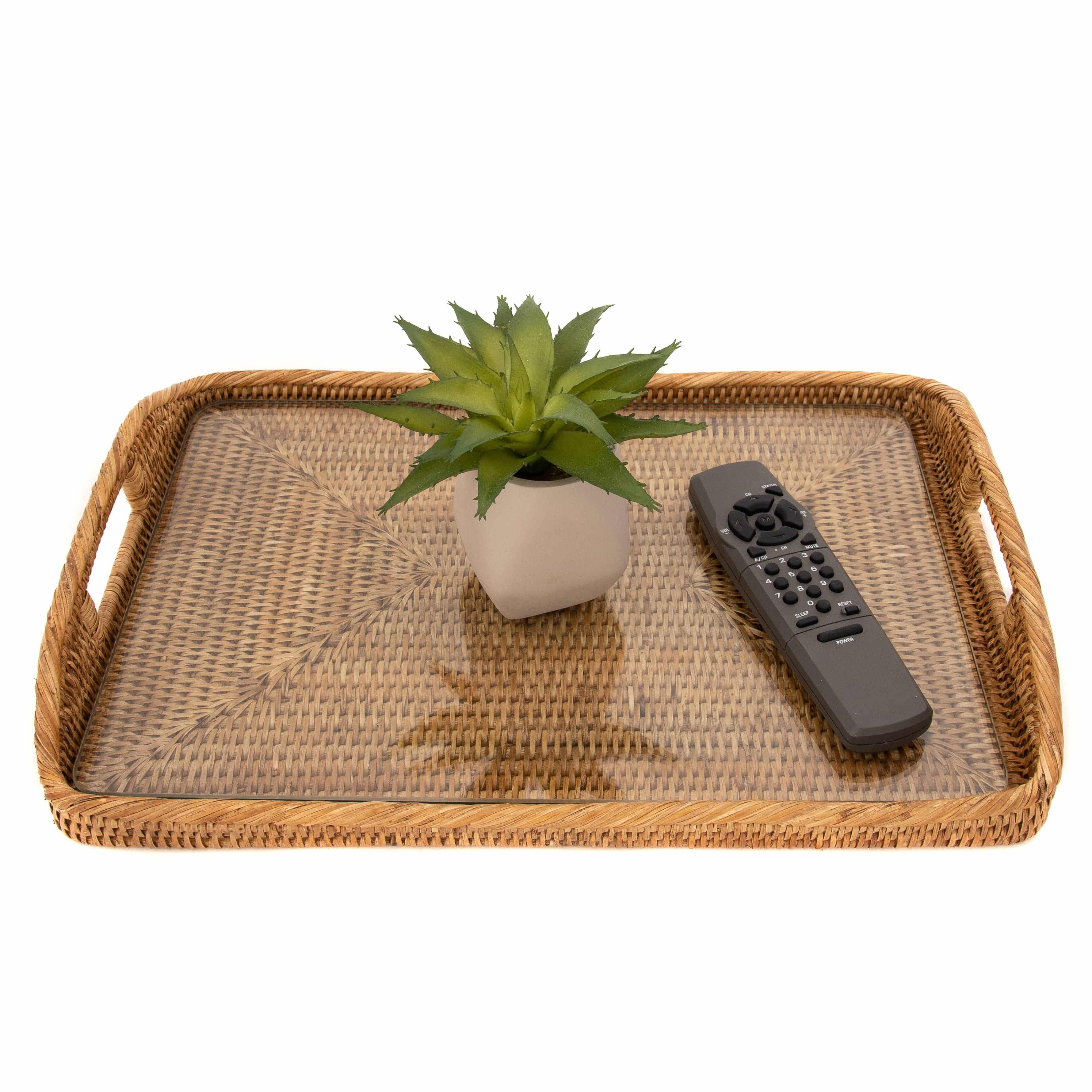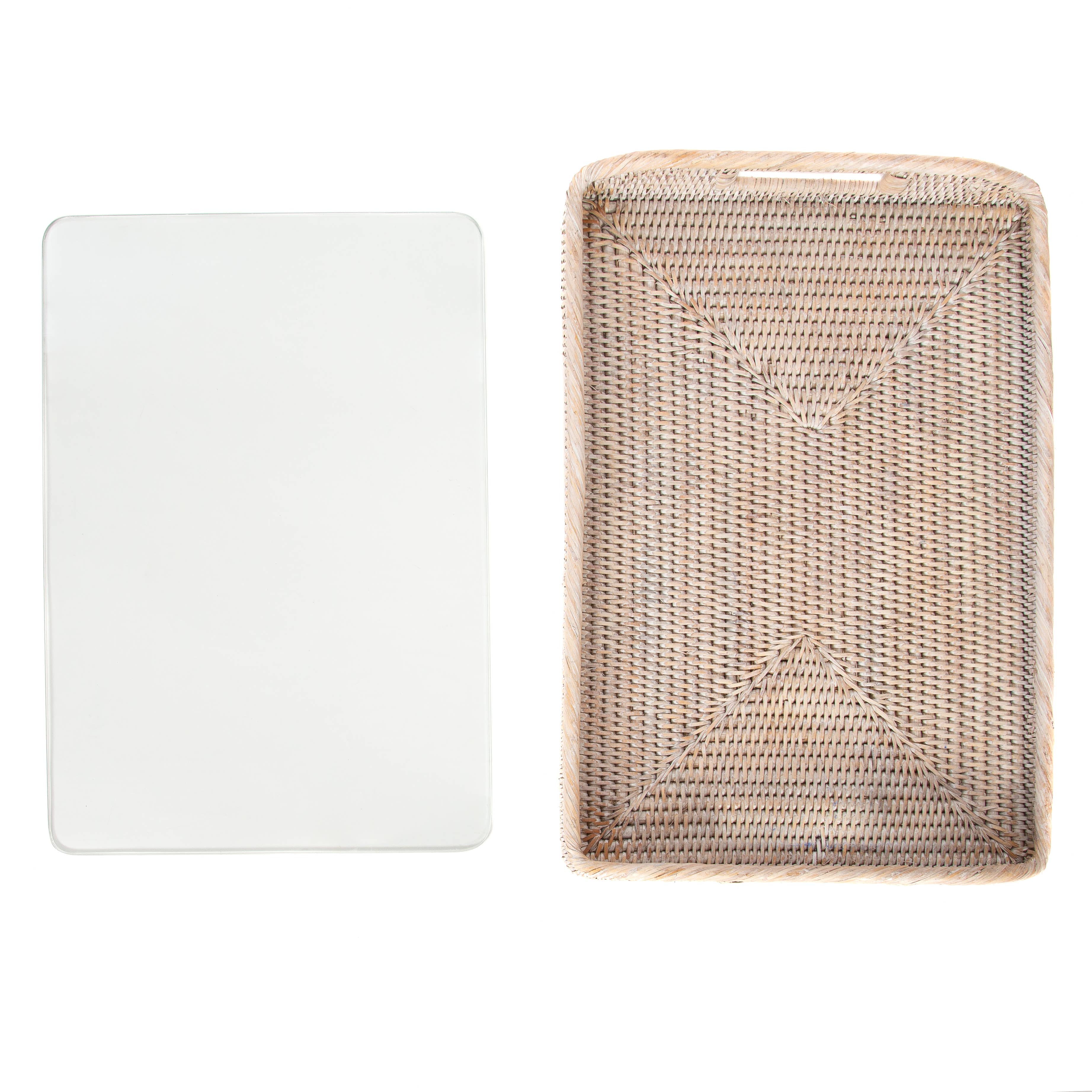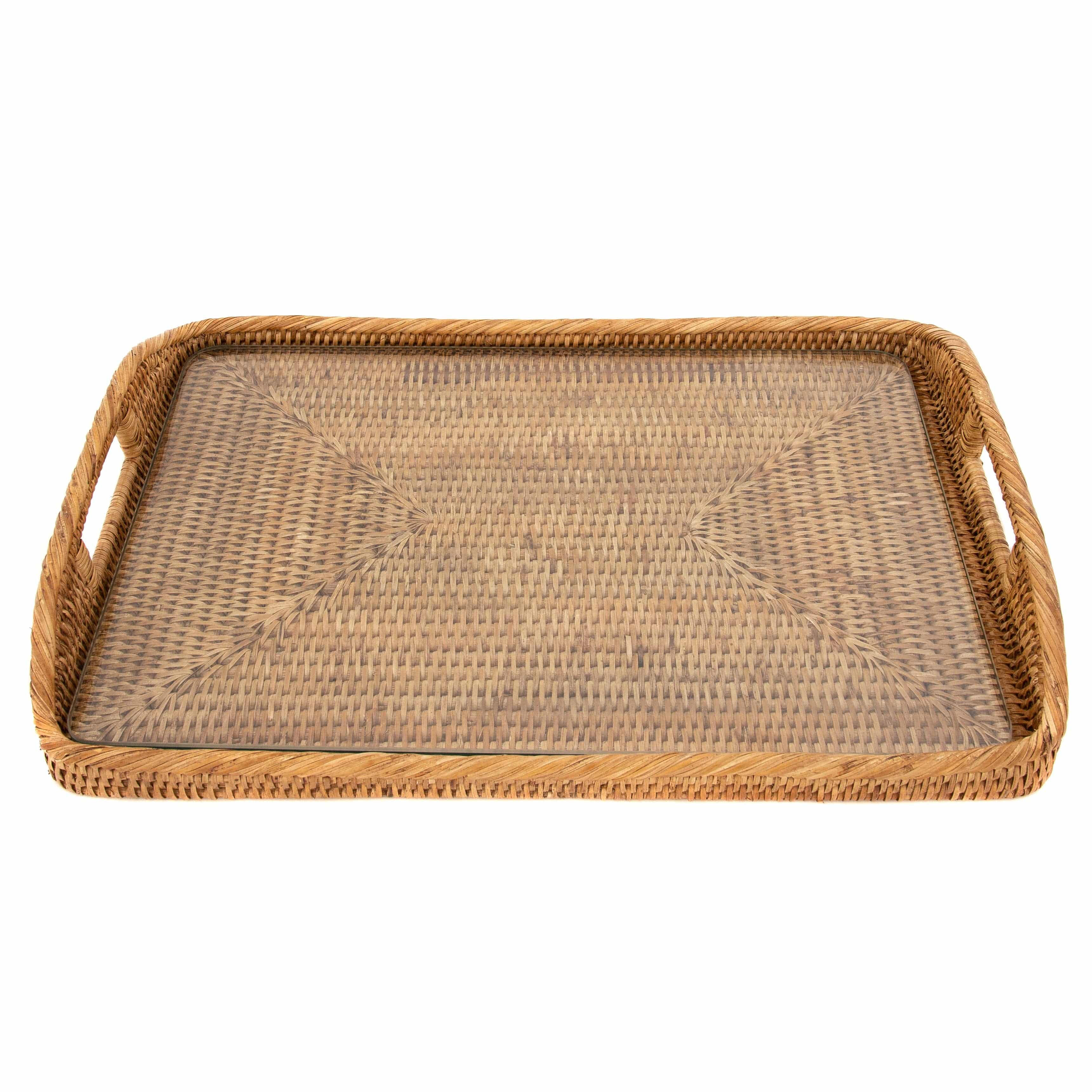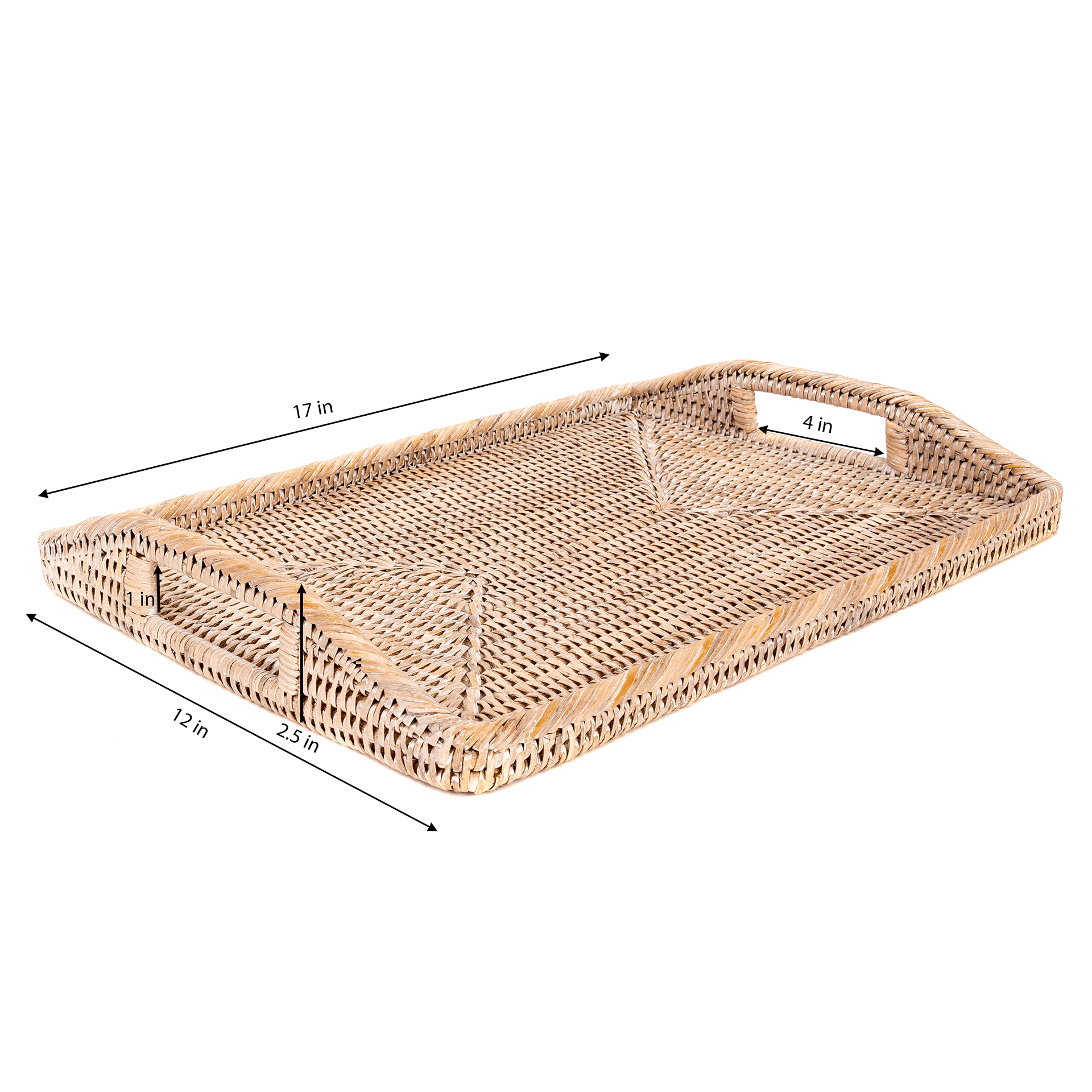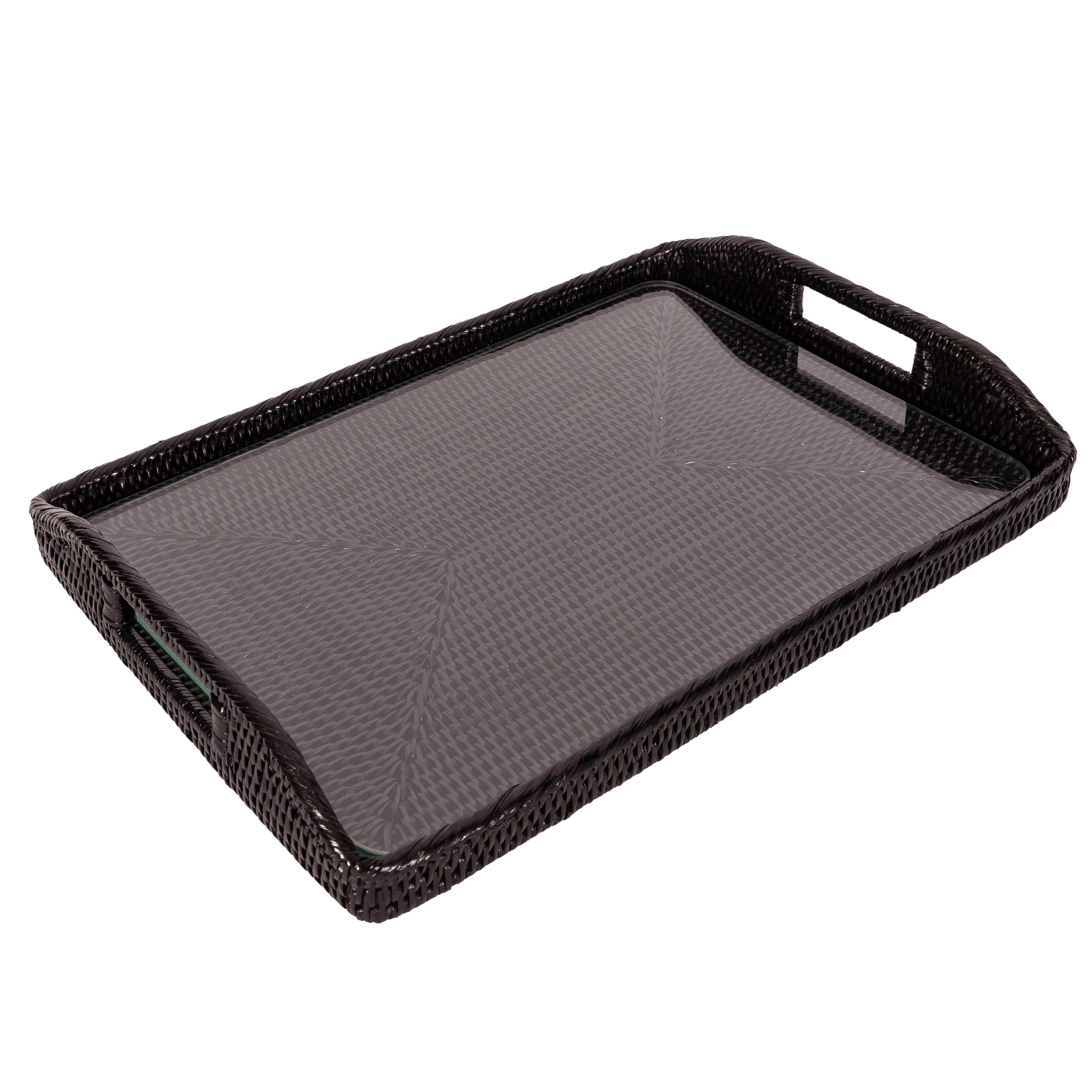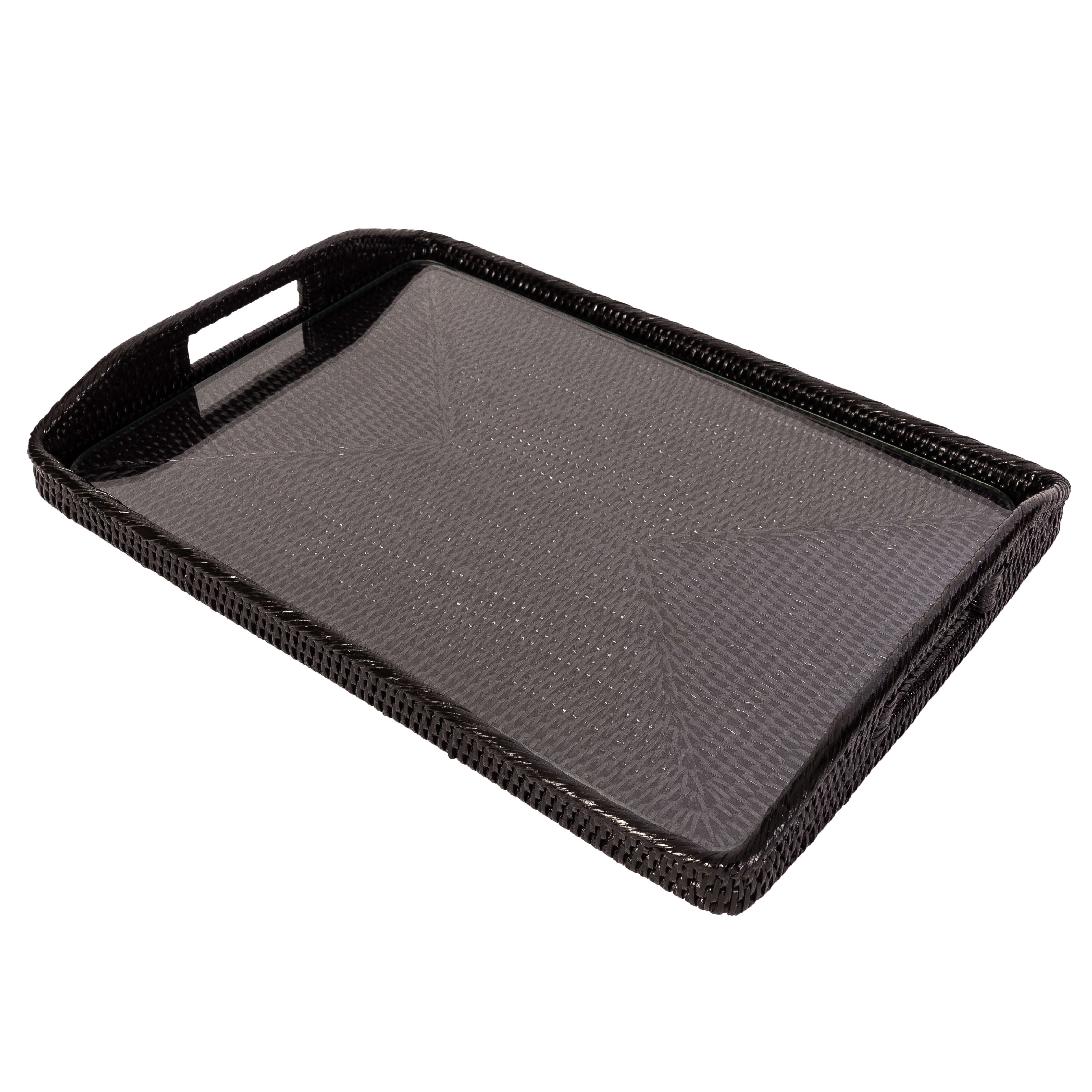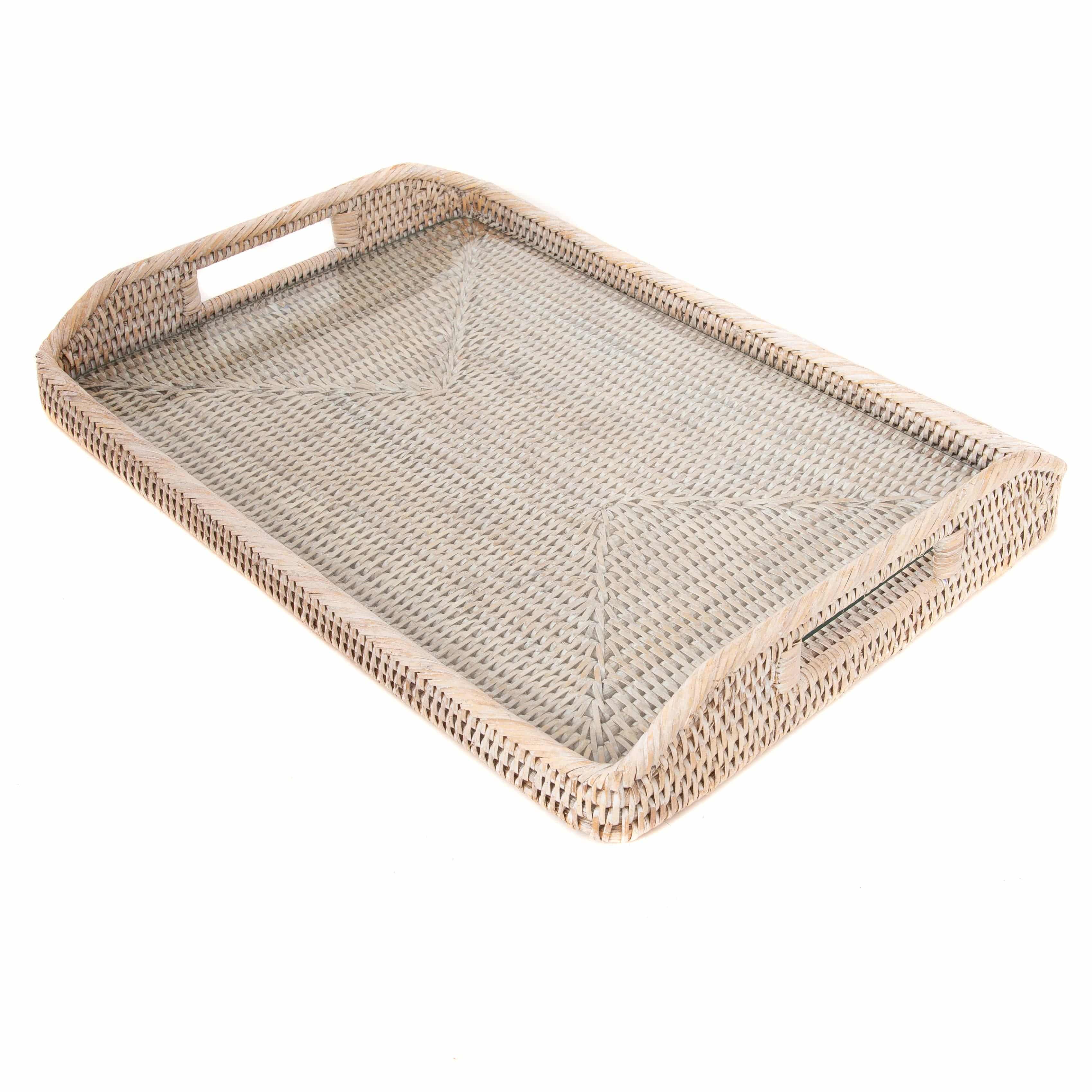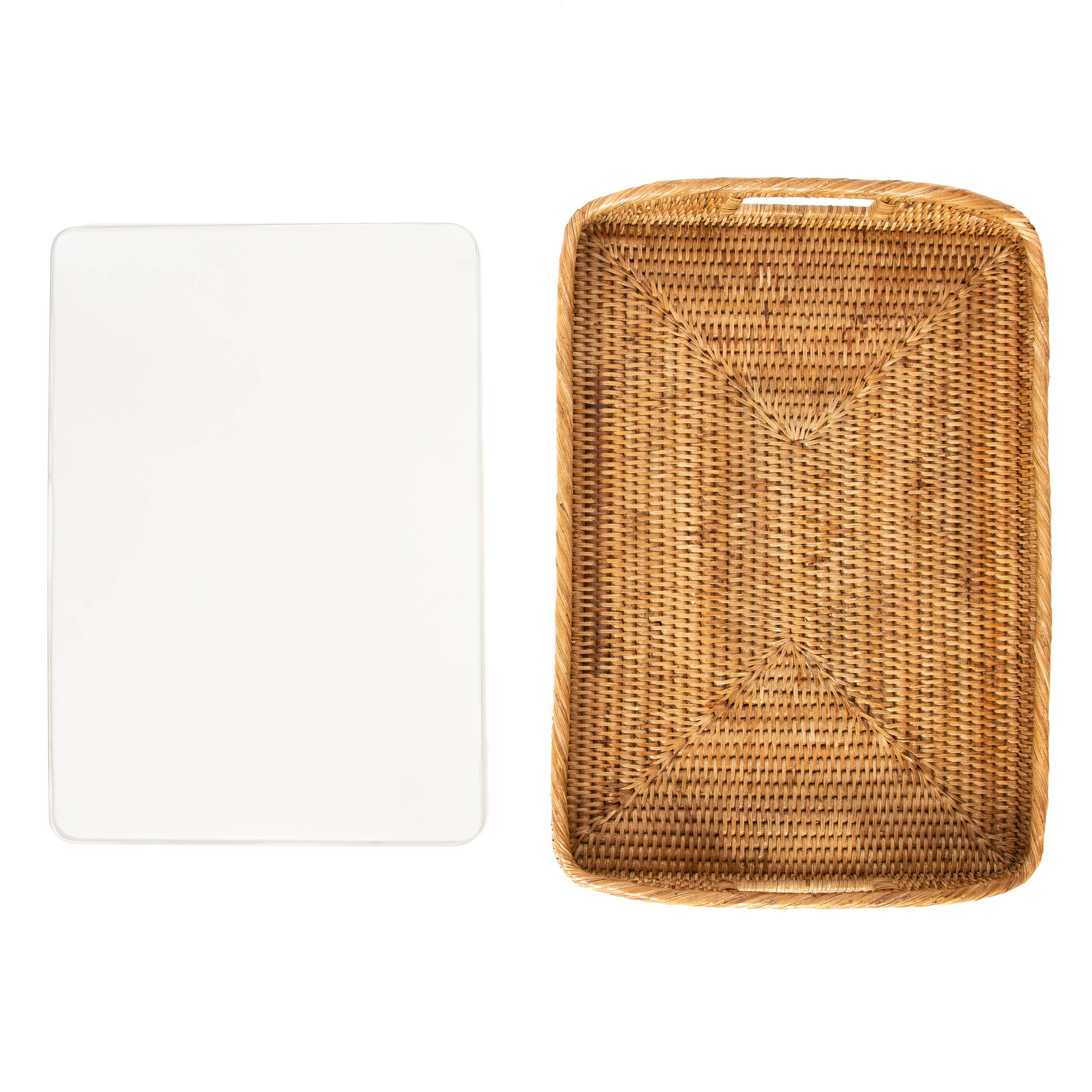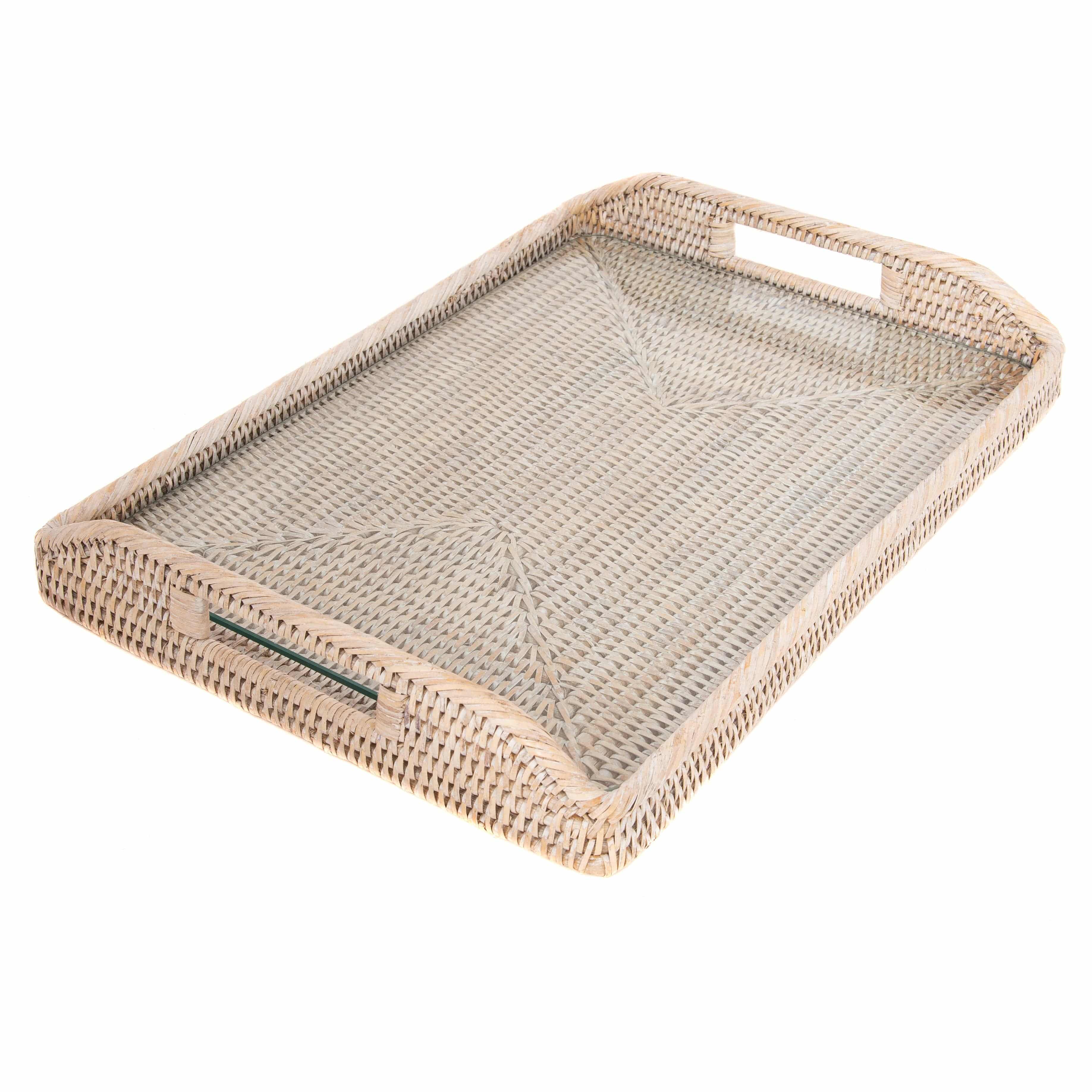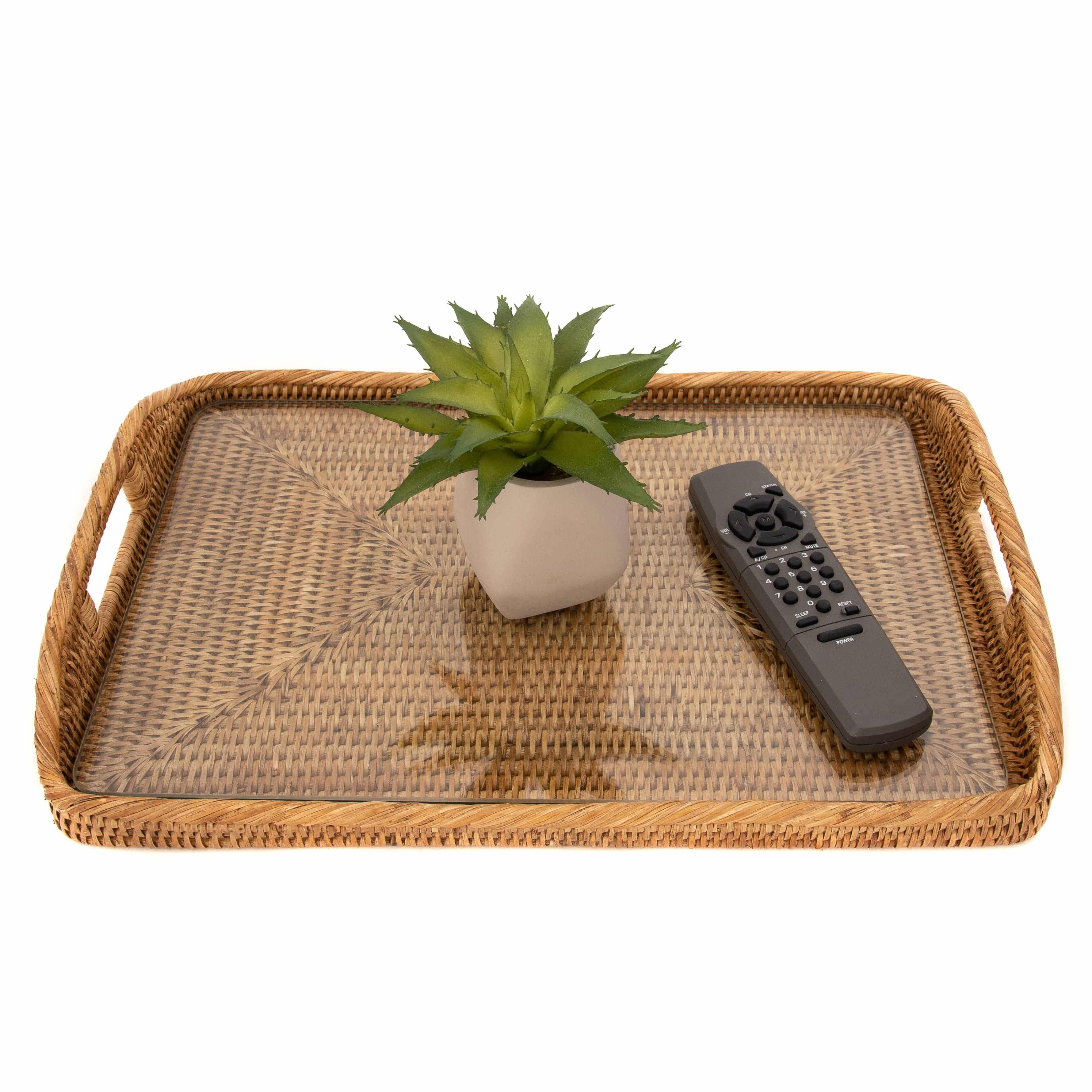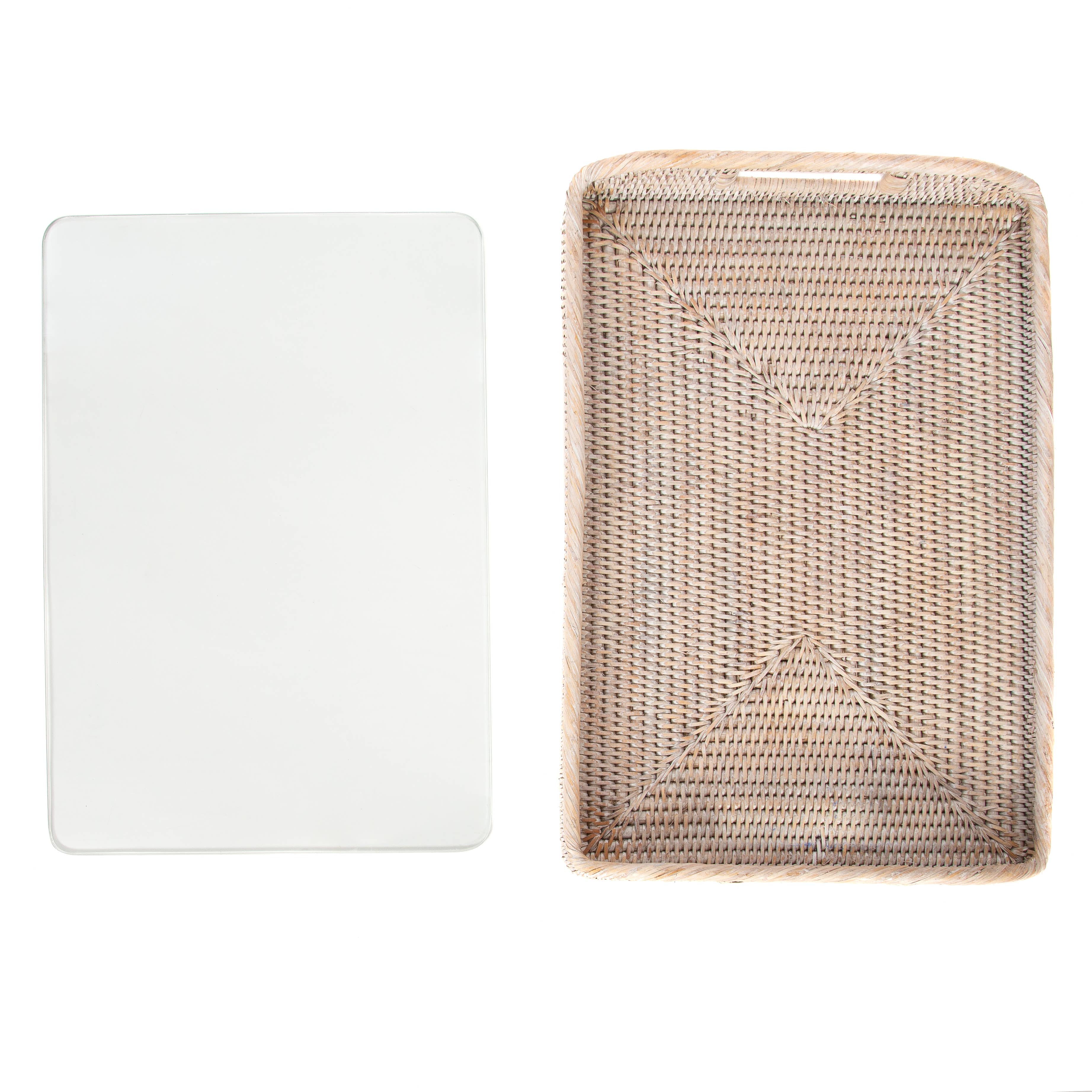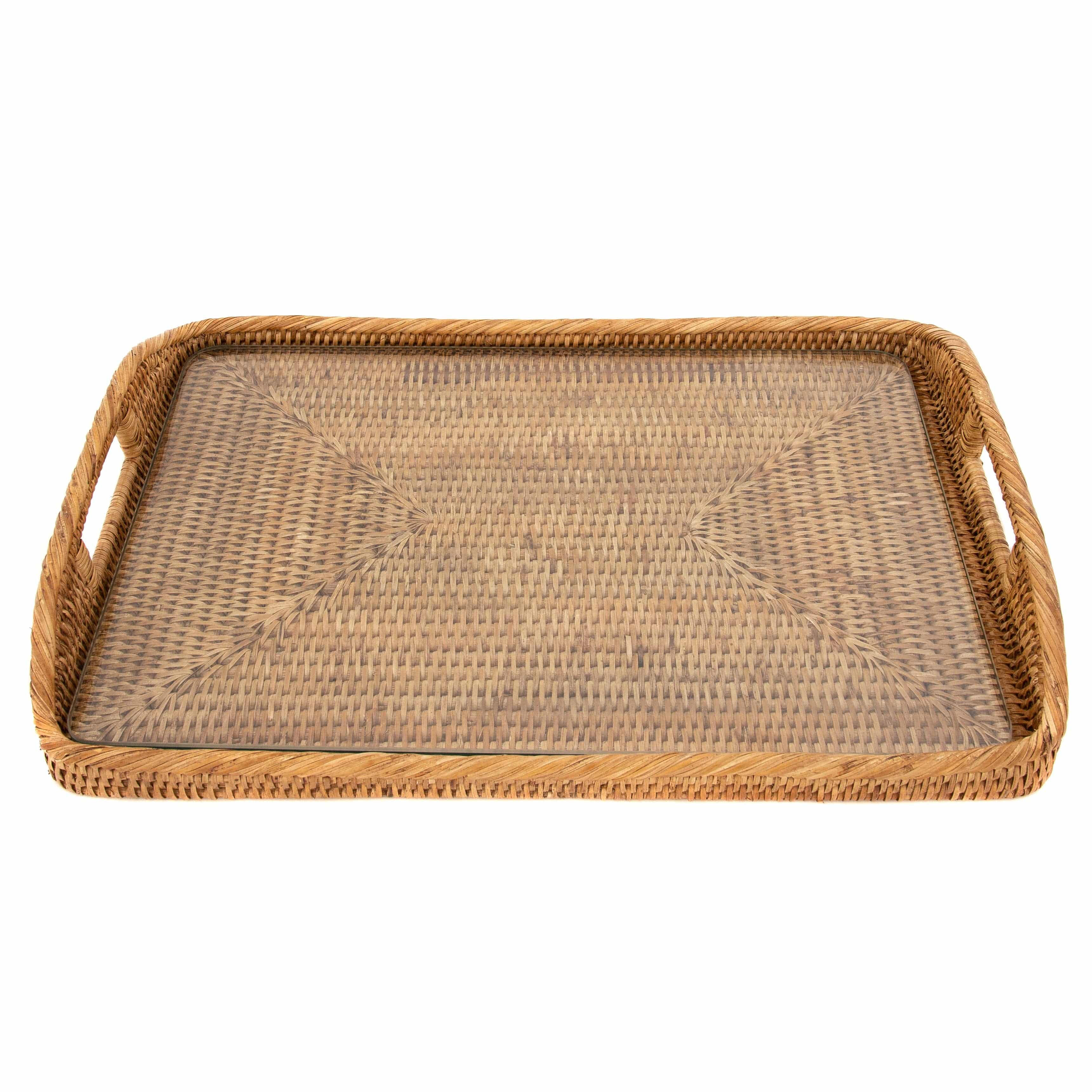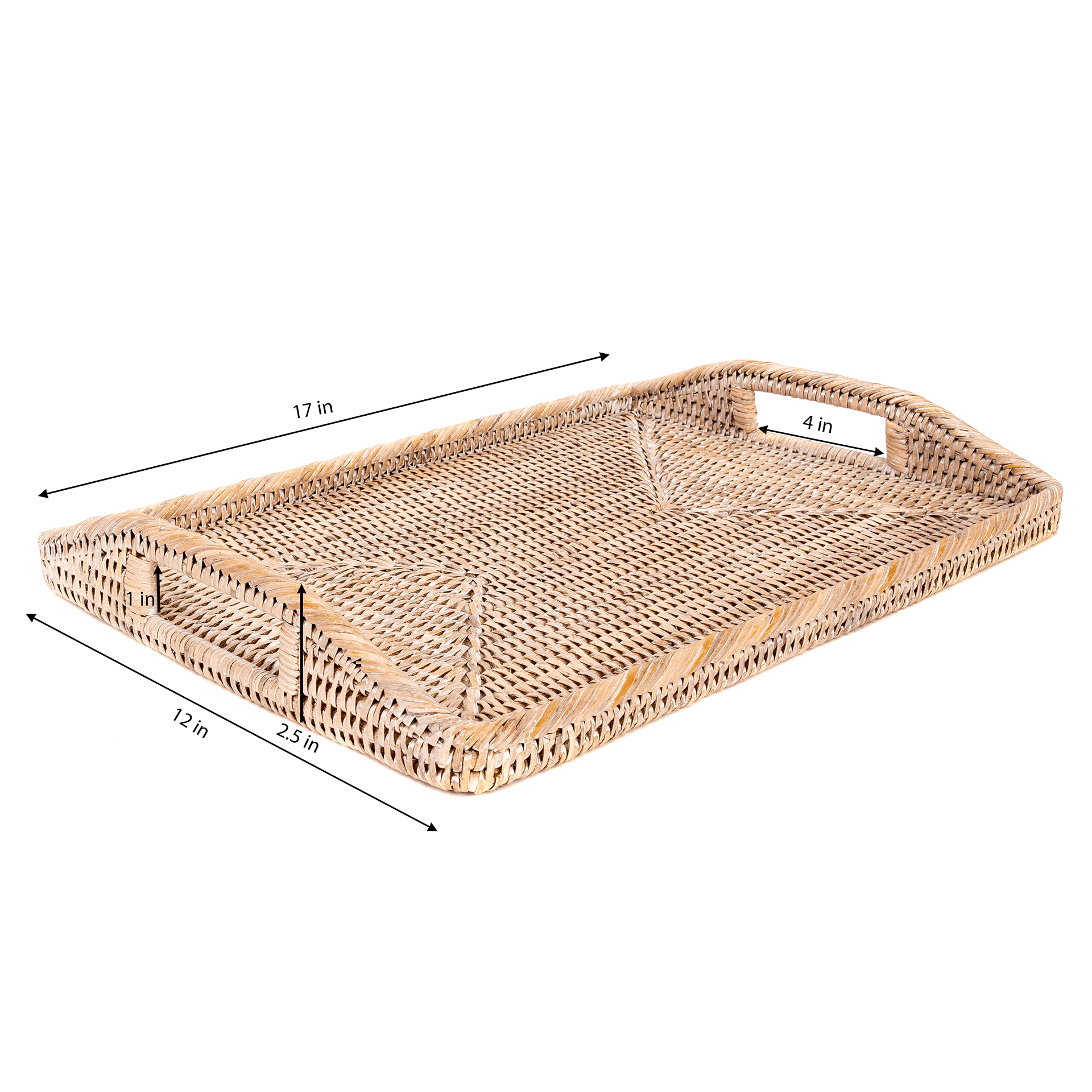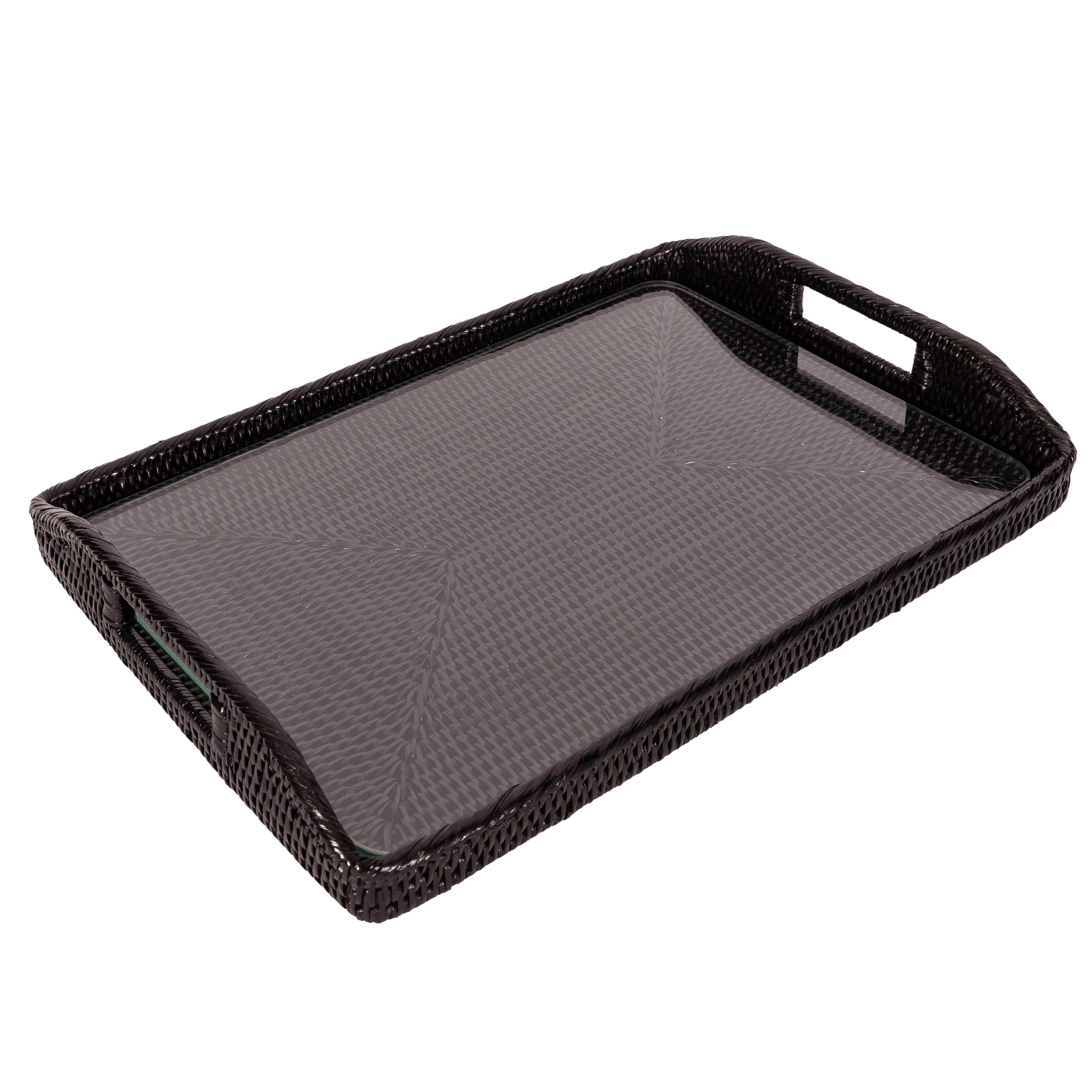 Rectangular Tray with Glass Insert: Tudor Black / 17"x12"x1"
Dimensions: 17" x 12" x 1"
Elevate your living space with this tray's blend of artistry and practicality. This stylish tray seamlessly blends both form and function, boasting a 5 mm glass insert that ensures durability even in high-traffic settings. Whether you're looking to tidy up coasters and remotes, set a charming table, serve beverages, or infuse a touch of elegance, this tray is your versatile companion.

Each of our products is a masterpiece of craftsmanship, handwoven by skilled artisans from Burmese rattan, making it a natural and sustainable addition to your decor. Embrace the uniqueness of handmade items, as slight variations and imperfections are inherent in these pieces.
Key Features:
Includes a 5mm Glass Insert for Durability
Meticulously Hand Woven by Local Artisans Using Burmese Rattan
A Natural and Sustainable Decorative Piece
Easy Maintenance: Simply Wipe Clean with a Damp Cloth
Crafted with Care in Myanmar