PHONE: 772.492.0383 E-Mail: MaisonBeachVB@gmail.com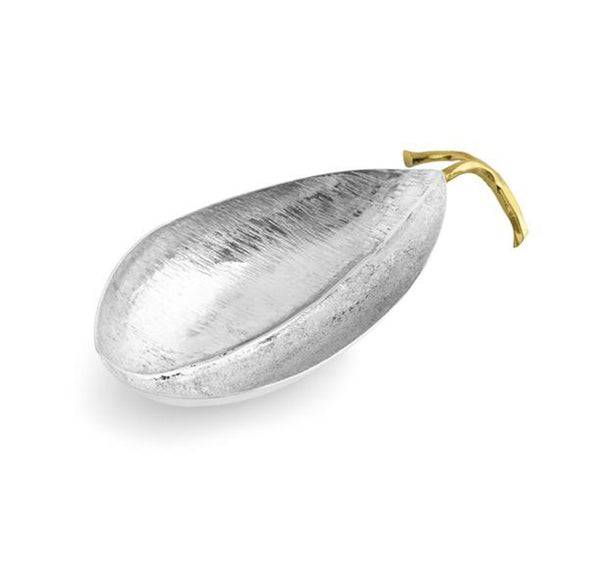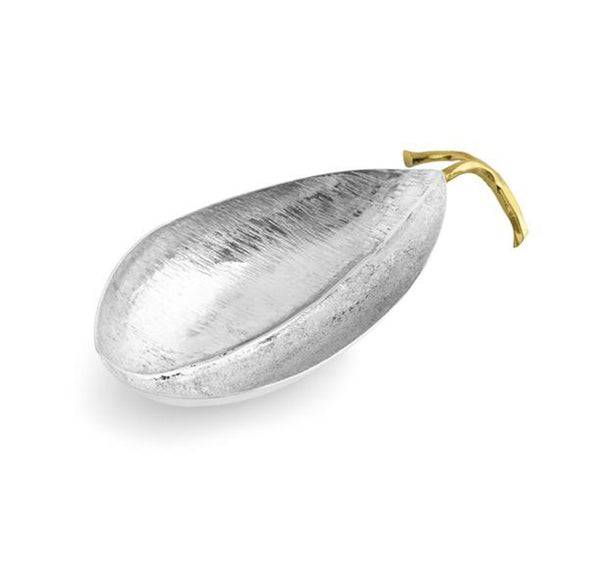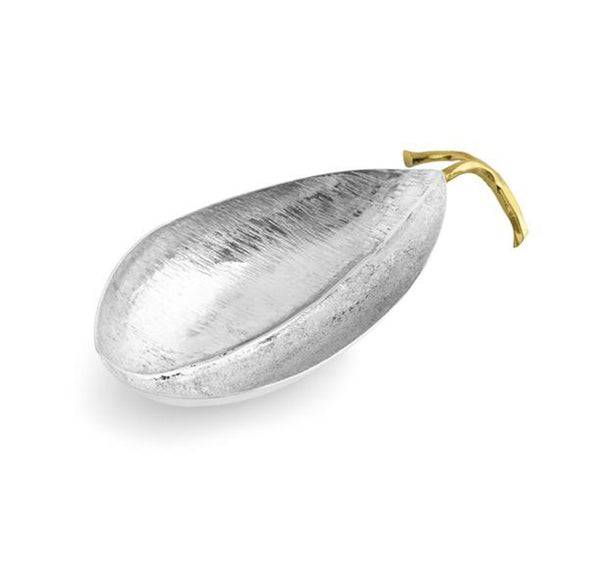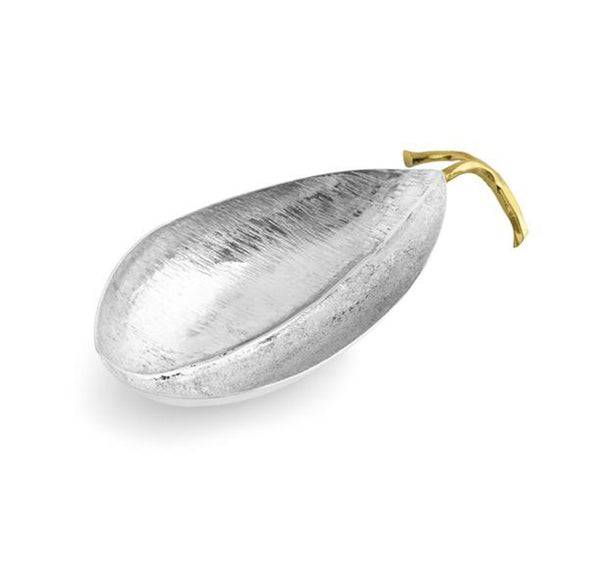 Lodhi Garden Almond Nut Dish
The Lodhi Garden Collection explores the study of nature and foliage from around the world. Inspired by Michael's morning walks at the park near his home in New Delhi, India, each shape references leaves that he picks up along the way. Adding an artful and symbolic element, the leaves are etched in contrasting patterns, suggesting the life cycle of the leaf, and its passage through time. The forged brass stems speak to Michael's love of mixed metals and handcraftsmanship.
Serving bowl made of hand textured stainless steel and natural brass.
Not dishwasher safe. Hand wash with gentle detergent, dry immediately with soft cloth. Avoid any detergent with lemon or other acidic agents. Do not soak, even in plain water, or leave unwashed overnight. Do not use abrasive cleaners, steel wool or scouring pads that can scratch and dull metal surface.
Overall: 7.75"L x 3.5"W x 1.5"T.