PHONE: 772.492.0383 E-Mail: MaisonBeachVB@gmail.com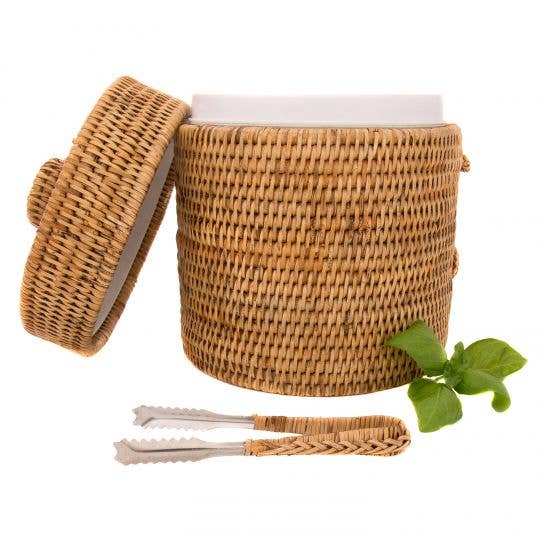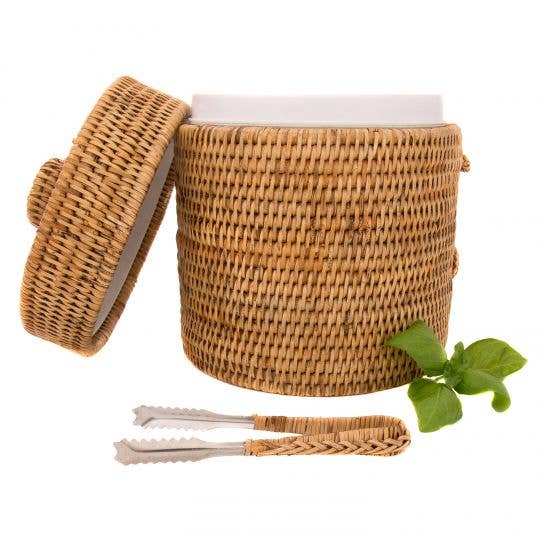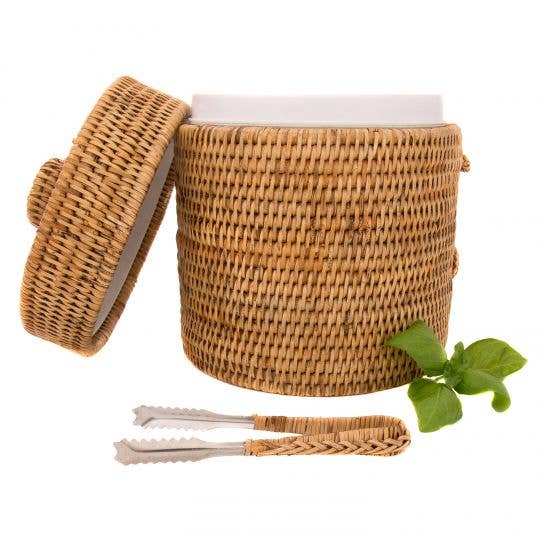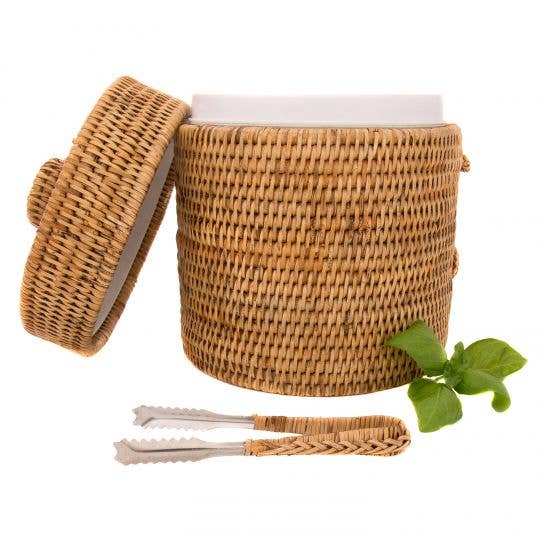 Small Rattan Ice Bucket with Tongs
-Dimensions (inches): Small: 9"x9"x9" 
Elevate your next gathering with our artisanal rattan-insulated ice buckets, available in various sizes to cater to your ice-chilling needs. Crafted with care, these exquisite ice buckets transform any occasion into a memorable event. Whether you're savoring a quiet drink or hosting guests, our ice buckets are an essential addition to your entertainment repertoire. Designed to maintain the perfect chill, they're equally suitable for special events or simply enjoying a leisurely day.
Every piece in our collection is meticulously handmade by skilled local artisans using sustainably sourced Burmese rattan. The result is a natural and eco-friendly product that adds an elegant touch to your gatherings. Please note that due to the handwoven nature of our ice buckets, each one is a unique creation, showcasing slight variations and charming imperfections that only enhance their character.
To maintain the pristine appearance of your ice bucket, a simple wipe-down with a damp cloth is all that's needed. Embrace the beauty of nature and craftsmanship with our rattan-insulated ice buckets, the perfect addition to your hosting essentials.